Walt Disney Co: Up 25% Already, More Returns to Come?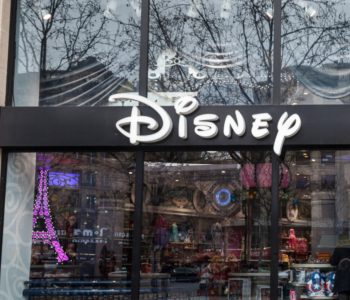 iStock.com/BalkansCat
Disney Stock Making a Strong Comeback
Remember when Walt Disney Co (NYSE:DIS) stock was having a choppy ride a few years ago? Due to concerns about the company's cable TV business, Disney shares traded sideways for the most part from 2015 to 2018.
This year, though, things have been quite different. Since the beginning of 2019, Disney stock has surged more than 25%, outperforming the Dow Jones Industrial Average and the S&P 500.
Considering that Disney is a mega-cap company commanding over $250.0 billion of market capitalization, that was quite a rally.
But this shouldn't really come as a surprise. As I mentioned earlier, one of the main concerns about Disney was its cable networks. In particular, as more and more people embraced on-demand video streaming, investors were worried that there wouldn't be many viewers for the company's cable TV business.
But, as it turns out, Walt Disney Co is turning this headwind into a catalyst. The company just launched its own streaming service: "Disney+." The service costs $6.99 a month or $69.99 annually.
Now, the DIS stock bears might say the company is too late to enter the streaming industry. But here's the thing: Disney is not starting from scratch, because its giant content library already has a massive fan base across different generations.
With an original array of Disney, Pixar Animation Studios, Marvel Entertainment, LLC, Star Wars, and National Geographic content, the potential subscriber base could be huge.
Note that the company first tested its streaming service in the Netherlands. During Walt Disney Co's latest earnings conference call, Chief Executive Officer Bob Iger said the following:
[T]he Netherlands launch was also very, very positive. And what was positive there were a few things, not just the fact that there was an enthusiasm for the service, but we had a good sense about how people were using it and what people were using it. The demographics were far broader than a lot of people expected them to be. This is well beyond kids and family, clearly where this is a four quadrant product, with adult men and women as well as kids families watching or using the service.
(Source: "The Walt Disney Company (DIS) CEO Robert Iger on Q4 2019 Results – Earnings Call Transcript," Seeking Alpha, November 7, 2019.)
Mind you, Disney already has experience capitalizing on the booming on-demand video streaming industry. For instance, its ESPN+, which was launched last year, now has over 3.5 million paid subscribers. (Source: Ibid.)
As for Disney stock, the latest catalyst seemed to be an earnings beat. In the fourth quarter of the company's fiscal-year 2019, which ended September 28, it generated $19.1 billion of revenue and $1.07 in adjusted earnings per share. (Source: "The Walt Disney Company Reports Fourth Quarter and Full Year Earnings for Fiscal 2019," Walt Disney Co, November 7, 2019.)
Wall Street analysts, on the other hand, were only anticipating earnings of $0.95 per share on $19.0 billion of revenue.
Walt Disney Co: Don't Forget the Dividends
For Walt Disney investors, the rise of DIS stock is certainly good news. But there's more to like about the Burbank, California-based media and entertainment giant than just share-price appreciation: the company also pays dividends.
Disney switched from paying annual dividends to semi-annual dividends in 2015, and its per-share payout has grown every year since 2010. (Source: "Walt Disney Company (The) Common Stock (DIS) Dividend History," Nasdaq, last accessed November 11, 2019.)
How ever you look at it, this is a company that's willing to return cash to investors.
Meanwhile, Walt Disney has no problem covering its rising shareholder distributions. In Disney's fiscal-year 2019, it generated adjusted earnings of $5.77 per share. During this period, the company declared and paid two semi-annual dividends totaling $1.76 per share.
In other words, Disney was paying out just over 30% of its profits. Such a conservative payout ratio not only leaves a wide margin of safety, but also implies that, if management wants to further increase the payout, there's plenty of room to do so.
At its current share price, Disney stock offers investors an annual dividend yield of 1.3%.
The yield itself may not seem like much. But here's the thing: Walt Disney Co's board of directors usually reviews the company's dividend policy at the end of November. Given what the company has been doing, another sizable dividend increase could arrive soon.