Walt Disney Co: The No.1 Reason to Be Bullish on Disney Stock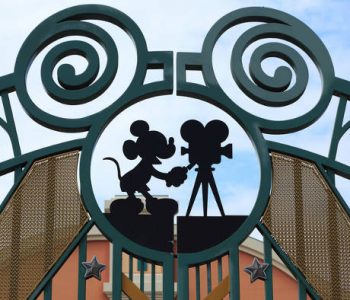 Are the Bears Wrong on Disney Stock?
In today's stock market, a company can do perfectly fine and its stock can still get killed. Walt Disney Co (NYSE:DIS) stock would be a good example. In the past three months, it's down 6.8%. Year-to-date, Disney stock has plunged 12.3%.
The thing is, it's not like Disney's business has deteriorated; if anything, the entertainment giant has been growing at an impressive pace. In the company's most recent fiscal quarter, revenue increased nine percent year-over-year to $14.3 billion, while earnings per share (EPS) grew 10% year-over-year to $1.59. (Source: "The Walt Disney Company Reports Third Quarter And Nine Months Earnings for Fiscal 2016," Walt Disney Co, August 9, 2016.)
Since the company is delivering both top- and bottom-line growth, why is the stock down so much? Well, no company is perfect, and for DIS stock, the concern is cord-cutting. Disney is not just in the business of content creation; it also has a giant Media Networks segment that distributes content to viewers. And that's not an easy business to be in at the moment.
You see, in recent years, one of the biggest trends in consumer behavior is the shift to on-demand viewing. With options like Netflix, Inc. (NASDAQ:NFLX), Hulu, and Alphabet Inc's (NASDAQ:GOOG) YouTube, the appeal of a cable subscription has declined quite a bit. According to Moffett Nathanson, Netflix alone accounted for about half of the overall decline in TV viewing in the U.S. last year. (Source: "Netflix Caused 50% of U.S. TV Viewing Drop in 2015 (Study)," Variety, March 3, 2016.)
Disney's media networks include The Disney Channel, ABC, and ESPN, among others. And the concern is that as consumers move to on-demand video streaming, those networks will see their subscriber numbers shrink further.
But things haven't been that bad lately. In Disney's most recent fiscal quarter, Media Networks revenue increased two percent year-over-year to $5.9 billion. This was driven by a one-percent increase in Cable Networks revenue and a five percent increase in Broadcasting revenue. Even ESPN—the center of the Disney's cord-cutting concern—delivered solid affiliate and advertising revenue growth for the quarter.
Of course, one quarter of good performance cannot deny the trend that consumers are still moving from cable TV to on-demand video streaming. And cord-cutting will continue to be a concern for companies in the cable TV business. If these companies don't adapt to that trend, they risk losing their relevance in the years to come.
So, why should you be bullish on Disney stock?
Well, Disney is not standing still. As a matter of fact, it already has a stake in the on-demand video streaming business through its 30% ownership of Hulu. Hulu is not as big as Netflix, but it still has more than 12 million subscribers. (Source: "Hulu Goes Bigger And Bolder At 2016 Upfront Presentation, Unveils +30% Growth In Subscribers, New Programming Deals And Ad Partnerships," Hulu, May 4, 2016.)
Moreover, the company recently announced that it is acquiring a 33% stake in technology services and video streaming company BAMTech. Disney also has the option to acquire majority ownership of the company in the coming years. (Source: "The Walt Disney Company Acquires Minority Stake in BAMTech," Walt Disney Co, August 9, 2016.)
BAMTech is a leading provider of streaming infrastructure. It already powers the streaming services for HBO Now, the National Hockey League, Major League Baseball, and the WWE Network. Through this acquisition, Disney will have BAMTech as a key partner in the delivery and support of streaming video and other digital products from Disney, ABC, and ESPN.
The Bottom Line on DIS Stock
It's great if you are the pioneer in a booming industry. But even if you are not, it doesn't mean you won't have a chance. Netflix is undoubtedly the king of the on-demand video streaming business, but Hulu is still around, and cable TV giants are rolling out their own streaming services. With a stake in Hulu and recent investment in BAMTech, Disney stock has a lot going for it in the future.
Don't forget that while Media Networks is a huge segment at Disney, the company has other sources for growth. For instance, Parks and Resorts revenue grew six percent year-over-year in its most recent fiscal quarter. And thanks to a number of box office hits, revenue from Studio Entertainment surged 40%.
The bottom line is that despite the downturn in Disney stock, the company's prospects have only gotten better.