Why Walt Disney Co Could Be Great for Dividend Investors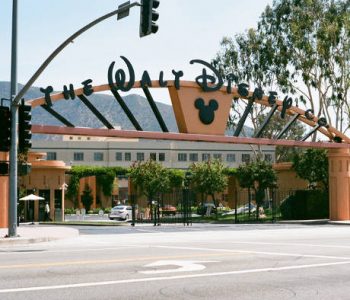 Walt Disney Co (NYSE:DIS) stock is a tricky proposition at the moment. While subscriber number decreases at Disney's key ESPN property have been a big concern over the past few years, recent enthusiasm over a digital-based turnaround is fueling DIS stock to 52-week highs.
Over just the past three months, DIS stock is up more than 15%, leaving value-oriented investors like me wondering if there's now too much optimism baked into the valuation.
I don't know the answer, exactly, but with Disney releasing its Q1 results Tuesday, it might be a good time to try and figure it out.
Mousey Quarter
Disney's Q1 results were pretty mixed. Earnings per share clocked in at a solid $1.55, besting the average analyst estimate of $1.50, but revenue fell three percent year-over-year to $14.78 billion, easily whiffing on the consensus by $480.0 million.
The revenue decline was driven largely by continued weakness at the company's cash cow, ESPN, which experienced higher programming costs, lower advertising revenue, and further subscriber losses as a result of "cord-cutting." In total, revenue at Disney's Media Networks segment fell two percent, while operating income decreased four percent.
In fact, Disney's Parks and Resorts segment was the only unit to see growth in the quarter, as revenue and operating income increased six percent and 13%, respectively. The improvement was fueled by Disney's new Shanghai resort and improved cost controls.
"Our Parks and Resorts delivered excellent results and, coming off a record year, our Studio had three global hits including our first billion-dollar film of fiscal 2017, Rogue One: A Star Wars Story," said Robert Iger, Disney's chairman and chief executive officer. "With our proven strategy and unparalleled collection of brands and franchises, we are extremely confident in our ability to continue to drive significant value over the long term." (Source: "The Walt Disney Company Reports First Quarter Earnings for Fiscal 2017," Walt Disney Co, February 7, 2017.)
Digital Dividends
So why would DIS stock be up about one percent on Wednesday, given the decline in nearly all of Disney's businesses?
Well, it all boils down to the company's ESPN digital strategy, which the company wholeheartedly remained bullish on during its conference call. Specifically, management said that its recent investment in media streaming powerhouse BAMTech should start to pay dividends in relatively short order. In fact, Disney expects to launch a direct-to-consumer sports service sometime in calendar 2017.
In other words, Wall Street remains confident that Disney's digital initiatives will be able to halt the decline at ESPN, providing a much-needed "floor" for DIS stock. After all, with the flagship sports network accounting for roughly 45% of Disney's operating profit, the thought of a stabilizing ESPN is a highly comforting one for investors.
The Bottom Line On DIS Stock
Things are certainly looking up for DIS stock owners. The "Parks and Resorts" unit has bounced back strongly from the last recession, concerns over ESPN's subscriber losses might be overblown, and the company's unmatched stable of franchises and popular characters continue to give it "blockbuster" upside.  
Moreover, with Disney having raised its dividend for seven straight years while only sporting a current payout ratio of 25%, there's good reason to bank on prolonged dividend growth, to boot.
And if buybacks are your preference, management has also repurchased 22.2 million shares for roughly $2.2 billion year-to-date, with the intention of repurchasing between $7.0 billion and $8.0 billion for the year. Shareholder-friendly, indeed.
So while I'm always cautious about jumping on hot stock, Disney's fundamentals and outlook probably justify it.