Walt Disney Co Earnings: Will Disney Stock Increase Its Dividend?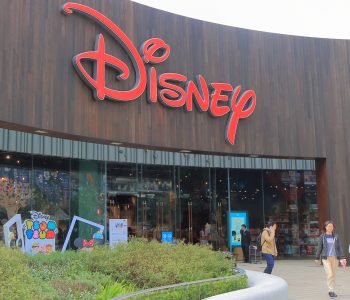 iStock.com/TkKurikawa
Disney Stock Returning Cash to Investors
Walt Disney Co (NYSE:DIS) stock has had a choppy ride in recent years, but its dividends have only been increasing. Now, the company is reporting earnings again. Let's see what the latest Disney stock news could mean for income investors.
With Disney shares trading sideways, the company's earnings report could play a crucial role in determining the stock's next move. In other words, in order for Disney stock to find a growth path, it needs to beat analyst expectations.
Right now, Wall Street analysts expect the Burbank, California-based entertainment giant to generate $14.08 billion in revenue in the March quarter. The estimate represents a 5.6% increase year-over-year. (Source: "The Walt Disney Company (DIS)," Yahoo! Finance, last accessed May 3, 2018.)
Net income is projected to come in at $1.69 per share, which would be a 12.7% increase from the $1.50 per share earned in the year-ago period.
DIS Stock Statistics
Earnings Per Share (EPS) Estimate
$1.69
Change From Year-Ago EPS
12.7%
Revenue Estimate
$14.08 Billion
Change from Year-Ago Revenue
5.6%
Earnings Beaten in Past 4 Quarters
3 Times
(Source: Ibid.)
As the above table shows, over the past year, Disney stock has beaten Wall Street's earnings per share estimates in three of the four quarters.
Whether or not Disney can beat analysts' estimates, income investors have little to worry about. That's because the company's dividends are more than solid.
Will Disney Stock Increase Its Dividend in 2018?
You see, excluding one-time items, Disney earned a net income of $5.70 per share in its fiscal-year 2017. Its dividends, on the other hand, totaled $1.56 per share. (Source: "The Walt Disney Company Reports Fourth Quarter And Full Year Earnings For Fiscal 2017," Walt Disney Co, November 9, 2017.)
Therefore, Disney had a payout ratio of just 27.4%. This means that if management wants to increase its payout, there's plenty of room to do so.
And based on what Disney has done in recent years, its management definitely wants to return cash to investors.
From 2000 to 2014, Disney stock paid dividends once a year, with a few payout increases here and there. But then, in 2015, the company switched to paying semi-annual dividends and has been raising its payout every year since. (Source: "Walt Disney Company (The) Dividend Date & History," Nasdaq, last accessed May 3, 2018.)
Combining a more frequent payout schedule with yearly dividend increases, Disney stock has certainly boosted its appeal to income investors.
Walt Disney Co is scheduled to report financial results for the March 2018 quarter on May 8, after the closing bell.
Given that the company's board of directors reviews its dividend policy once a year, usually in November, Disney likely won't announce any change to its payout on Tuesday. But with the company's solid business and a low payout ratio, investors of Disney stock should look forward to a sizable dividend increase later this year.