Walt Disney Co Earnings: Will Disney Stock Increase Its Dividend in 2019?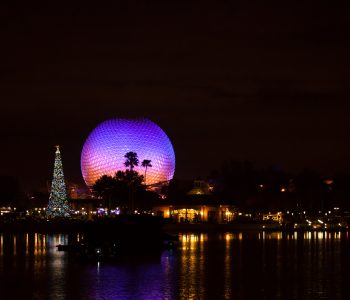 iStock.com/TracyHornbrook
Disney Stock Delivering Big Returns
Thirty-three percent. That's how much Walt Disney Co (NYSE:DIS) stock has gone up since the beginning of this year. For a giant company commanding over $250.0 billion of market capitalization, that was quite a rally.
And now, there could be a catalyst to send DIS stock to new heights: an earnings report.
You see, in this day and age, most well-known publicly traded companies have a set of expectations to beat in earnings season. And as a multinational media and entertainment conglomerate, Disney is no exception to this rule. The company is scheduled to report financial results for the third quarter of its fiscal year 2019 (which ended June 30, 2019) on Tuesday, August 6 after the closing bell. Here's what analysts are expecting.
On average, Wall Street analysts expect Disney to report $21.49 billion in revenue for the quarter, which would mark a whopping 41.1% increase year-over-year. At the bottom line, the consensus estimate is that Disney would generate earnings of $1.75 per share for the quarter, which would represent a 6.4% decline from the $1.87 per share earned in the year-ago period. (Source: "The Walt Disney Company (DIS)," Yahoo! Finance, last accessed July 30, 2019.)
Stats on Walt Disney Co
| | |
| --- | --- |
| Estimated Earnings Per Share | $1.75 |
| Change from Year-Ago Earnings Per Share | -6.4% |
| Estimated Revenue | $21.49 Billion |
| Change From Year-Ago Revenue | 41.1% |
| Earnings Beaten in Past Four Quarters | 3 |
Source: Ibid.
While it's not a guarantee, beating Wall Street's expectations could provided a reason for investors to continue liking DIS stock. Looking back, we see that over the past 12 months, Walt Disney Co has beaten analysts' earnings per share estimates in three of the four quarters.
Still, a rising stock price is not the only way for investors to make money from this Burbank, California-based entertainment giant; Walt Disney Co also pays dividends.
Right now, the company has a semi-annual dividend rate of $0.88 per share. Trading at around $145.00 per share, that payout translates to an annual dividend yield of 1.2%.
Compared to other dividend stocks, Disney's yield does not seem like much. But I would like to point out that while DIS is not really a high-yield stock, the company is determined to return cash to investors through dividends.
Just take a look at its dividend history and you'll see what I mean. From 2000 to 2009, Walt Disney Co was paying annual dividends with several payout increases. Starting in 2010, the company decided to raise the payout every single year. Then, in 2015, Disney switched to paying semi-annual dividends, and the company continued to increase the amount every year till this day. (Source: "Walt Disney Company (The) Dividend Date & History," Walt Disney Co, last accessed July 30, 2019.)
So in recent years, Disney stock not only provided rising dividends, but also increased its payout frequency. And based on what the company has been doing, its dividend hike streak is well-positioned to continue.
Will Walt Disney Co Increase Its Dividend in 2019?
The key to note here is that despite continuous dividend increases, Walt Disney Co wasn't really paying out that much.
In Disney's fiscal year 2018, which ended September 29, 2018, the company's adjusted earnings came in at $7.08 per share. During the fiscal year, Disney declared and paid two semi-annual dividends totaling $1.68 per share. That translated to a payout ratio of 23.7%. (Source: "The Walt Disney Company Reports Fourth Quarter And Full Year Earnings For Fiscal 2018," Walt Disney Co, November 8, 2018.)
So far into Disney's fiscal year 2019, the company has already declared and paid two semiannual dividends totaling $1.76 per share.
Meanwhile, Wall Street analysts expect the company to earn a profit of $6.47 per share for fiscal 2019. In other words, if Disney meets analysts' expectation, it would achieve a payout ratio of 27.2% for the current fiscal year.
As a rule of thumb, I like to see companies paying out less than 75% of their profits in order to have a margin of safety. In the case of Disney stock, such a low payout ratio not only means the dividend is safe, but also creates plenty of room for future payout increases.
In recent years, Walt Disney Co has usually announced changes to the company's dividend policy in late November or Early December. So we likely won't see any dividend news in the earnings report on Tuesday, August 6.
However, given the company's willingness to return cash to investors and its conservative payout ratio, investors of Disney stock can look forward to a sizable dividend increase in a few months.
And don't forget, these dividends are cold, hard cash paid to shareholders no matter where DIS stock is going.