Walt Disney Co Earnings: Another Dividend Increase in the Works?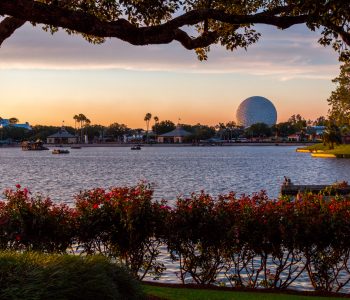 iStock.com/Jnovack7
Will Disney Stock Increase Its Dividend in 2018?
After trading sideways for the most part of the last several years, Walt Disney Co (NYSE:DIS) stock has finally found some growth momentum. In just the last two months, shares of this Burbank, California-based entertainment giant surged over 14%.
Now it's time for the company to report earnings again. Will Disney stock be able to stay on the upward trend?
Well, if the company can beat earnings expectations, it would certainly give the market a reason to continue liking DIS stock. On average, Wall Street analysts expect the company to report earnings of $1.95 per share for the June quarter, which would be a 23.4% increase from the $1.58 per share earned a year ago. (Source: "The Walt Disney Company (DIS)," Yahoo! Finance, last accessed July 31, 2018.)
Revenue is expected to improve as well. The consensus estimate is for Disney to generate $15.3 billion in revenue in the quarter ended June 30, 2018, up 7.6% year-over-year.
Stats on Disney Stock
| | |
| --- | --- |
| Earnings Per Share Estimate | $1.95 |
| Change From Year-Ago Earnings Per Share | 23.4% |
| Revenue Estimate | $15.3 Billion |
| Change From Year-Ago Revenue | 7.6% |
| Earnings Beaten in Past Four Quarters | 3 |
(Source: Ibid.)
Over the past 12 months, the company has beaten Wall Street's earnings per share estimates in three of the four quarters.
Of course, in this day and age, delivering an earnings beat doesn't necessarily translate to a surge in stock price. Looking around, there are plenty of instances in which a company beats both top- and bottom-line expectations, yet its share price still tumbles.
Fortunately, while it's uncertain where Walt Disney Co's stock price is headed, it's much easier to see where its dividends are going.
Disney Stock Dividend Forecast
Disney pays semi-annual dividends of $0.84 per share, which translates to an annual yield of around 1.5%.
Since most dividend stocks distribute on a quarterly basis, Disney stock's semi-annual dividend payment schedule may not seem that impressive. But note that, before 2015, the company was paying dividends just once a year. So by adopting a semi-annual dividend policy, Disney is already showing its commitment to returning cash to investors.
And then there's the actual amount that Walt Disney Co has been paying. In 2015, the company declared two semi-annual dividends that totaled $1.37 per share. This year, it is on track to declare total dividends of at least $1.68 per share; that's an increase of 22.6%. (Source: "Walt Disney Company (The) Dividend Date & History," Nasdaq, last accessed July 31, 2018.)
Moreover, since 2010, Disney has raised its annual payout every single year. And when a company is determined to return cash to investors, it will likely want to continue its dividend increase track record. The big question now is: "Does Disney have enough resources to further increase its payout?" The answer is "yes."
Will Disney Stock Raise Its Dividend?
In its previous fiscal year, which ended September 30, 2017, Disney earned an adjusted net income of $5.70 per share. Given its total dividends of $1.56 declared during the year, its payout ratio came out to just 27.4%. (Source: "The Walt Disney Company Reports Fourth Quarter And Full Year Earnings For Fiscal 2017," Walt Disney Co, November 9, 2017.)
In the first half of the company's fiscal-year 2018, which ended March 31, Disney's adjusted earnings came in at $3.73 per share, which was a 22.3% increase from a year ago. Considering that Walt Disney Co declared a semi-annual cash dividend of $0.84 per share during this period, it achieved a payout ratio of 22.5%. (Source: "The Walt Disney Company Reports Second Quarter and Six Months Earnings for Fiscal 2018," The Walt Disney Co, May 8, 2018.)
Here at Income Investors, we like companies that pay out less than 75% of their profits, due to the margin of safety. In the case of Disney, the company's payout ratio means that the dividends are not only safe, but also have plenty of room to grow.
Disney's board of directors last raised its dividend in November 2017. Since the company usually reviews its dividend policy once a year, there likely won't be any change to its payout in its upcoming earnings report.
Still, based on the company's current financial situation, I expect Walt Disney Co to announce at least a mid-single-digit dividend increase later this year.