Walt Disney Co (DIS): Time to Bail on Disney Stock Dividend?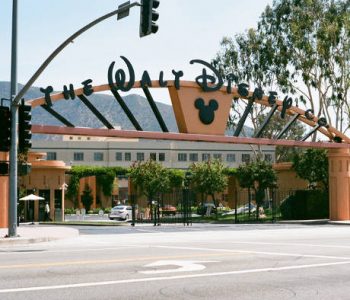 Has Disney Stock Lost Its Magic?
There is no other way to put it: Walt Disney Co (NYSE:DIS) stock has performed terribly this year. In just the past three months alone, Disney stock tumbled 8.9%. Even the most diehard Disney bull has to ask themselves: has Disney stock lost its magic?
Well, it really depends on which segment of the entertainment giant you are looking at. If you are looking at its movie-making business, things are going more than well. In the company's third fiscal quarter, ended July 2nd, revenue from Disney's Studio Entertainment segment increased 90% year-over-year to $2.8 billion. Operating income from the segment surged an even-more-impressive 62% to $766.0 million. (Source: "The Walt Disney Company Reports Third Quarter And Nine Months Earnings For Fiscal 2016," Walt Disney Co, August 9, 2016.)
The company was firing on all cylinders. Box office hits in the quarter included Captain America: Civil War, The Jungle Book, and Finding Dory. According to Box Office Mojo, Finding Dory is currently the highest domestic-grossing movie released this year. (Source: "2016 Domestic Grosses," Box Office Mojo, last accessed October 14, 2016.)
But investors didn't care much about the company's success in the box office. Disney stock plunged during in this quarter, which was filled with successful releases.
Well, maybe it's because this quarter was just an exception. However, if you look a bit further back, things were even more impressive. Its movie Star Wars: The Force Awakens, which was released last December, broke all kinds of records and became the highest domestic grossing film of all time in just 20 days of release. (Source: "'Star Wars: The Force Awakens' Becomes highest Grossing Domestic Film of All Time," Walt Disney Co, January 6, 2016.)
There were other successful releases as well. Thanks to those, revenue from Studio Entertainment in the first nine months into Disney's fiscal 2016 increased by 37% year-over-year. Operating income was up by 61%.
If Disney is all about making films, then the market should cheer for the company's success. But the reality is that Studio Entertainment only accounts for one fifth of Disney's total business. The company's largest segment is Media Networks, and that's why Disney stock is now in the doldrums.
You see, Disney's media networks include the Disney Channel, ABC, and ESPN. And in this day and age, investors don't really have high hopes for them.
It's a well-known trend that consumers are moving from cable TV to on-demand video streaming. With such a huge Media Networks segment—accounting for 42% of the company's total revenue—the trend to on-demand viewing does not seem to bode well for Disney's future.
But note that the company is not standing still. In fact, Disney already has its presence in the on-demand video streaming industry. It owns 30% of Hulu, which now boasts more than 12 million subscribers. (Source: "Hulu Goes Bigger And Bolder At 2016 Upfront Presentation, Unveils +30% Growth In Subscribers, New Programming Deals And Ad Partnerships," Hulu, May 4, 2016.)
At the same time, the company is also investing in video streaming technology company BAMTech. BAMTech's infrastructure is already powering the streaming services for HBO Now, Major League Baseball, the National Hockey League, and the WWE Network. This latest investment could bolster Disney's capabilities in delivering its own streaming service from its vast content library. (Source: "The Walt Disney Company Acquires Minority Stake in BAMTech," Walt Disney Co, August 9, 2016.)
Don't Forget Disney Stock's Dividends
Since we are income investors, I'd normally start by talking about a company's dividends. But in order for investors to even want to take a look at DIS stock again, they have to realize that the company is not dead just yet.
Now, after some hope is established, note that with DIS stock's downturn, its dividend yield is at a semi-decent 1.56%. Given that the company has plenty of projects to invest for the future, Disney stock is probably not going to be a high-yielder any time soon.
Still, Disney and DIS stock are far from over.