Wal-Mart Outlook Suggests Rising Consumer Confidence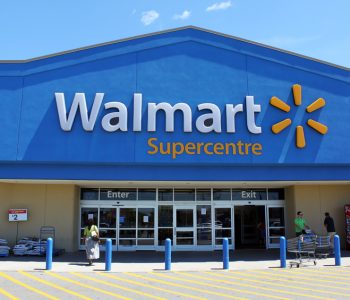 Retail Earnings Suggest Consumers Are Feeling Good
Target Corporation (NYSE:TGT) blamed U.S. consumers when it lowered its guidance for the year, but the Chief Financial Officer of Wal-Mart Stores, Inc. (NYSE:WMT) is saying something else entirely.
Plenty of other retailers agreed with Target, saying their businesses were adversely affected by an industry-wide slump. Target's chief executive officer, Brian Cornell, even addressed the issue in the company's second quarter earnings.
"While we recognize there are opportunities in the business, and are addressing the challenges we are facing in a difficult retail environment, we are pleased that our team delivered second quarter profitability above our expectations," he said. "Although we are planning for a challenging environment in the back half of the year, we believe we have the right strategy to restore traffic and sales growth over time." (Source: "Target Reports Second Quarter 2016 Earnings," Target webs site, August 17, 2016.)
That narrative was collaborated by Lowe's Companies, Inc. (NYSE:LOW), which declared lackluster earnings in its most recent quarter. The company's same-store sales growth dropped to two percent from 7.3% a year before, falling way short of the 4.1% average estimate.
However, Wal-Mart's chief financial officer, Brett Biggs, is now saying that story is far from true.
"We think the consumer is OK," Biggs said in an interview with Bloomberg. "Not great, but we haven't seen a marked change." (Source: "Wal-Mart Outlook Rebuts Target's View of Jittery U.S. Shopper," Bloomberg, August 18, 2016.)
The retailing giant showed strong performance across all segments and is optimistic about sales in the back half of the year. Existing consumers are shopping more than they have in previous years, which could prove positive for broader consumer sentiment.
On the other hand, some analysts have suggested that substitution effects might be to blame for the Target-Walmart discrepancy. The idea is that as consumers become less wealthy, they switch to lower priced goods, thus moving from Target to Walmart.
In either case, Wal-Mart executives would argue that the situation has more to do with their respective businesses than the broader U.S. economy. That explanation is unlikely to soothe investors.
Many are desperate to decipher the U.S.' underlying economic condition ever since the Conference Board Consumer Confidence Index, a traditional marker of U.S. retail performance, remained unchanged in July. (Source: "The Conference Board Consumer Confidence Index Virtually Unchanged in July," The Conference Board, July 26, 2016.)
That static indicator left analysts and investors scrambling for data, racing to see which in which direction the next data point would fall.