Walmart Inc: WMT Stock Remains a Top Pick for Retirement Investors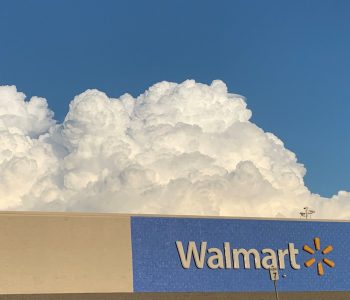 Why Walmart Stock Could Be Special
The momentum in the U.S. stock market just can't be stopped. After a phenomenal 2020, the S&P 500 index is up by 20.5% so far in 2021.
Not every ticker has been shooting for the moon, though. Walmart Inc (NYSE:WMT), for instance, started the year trading at $146.53 apiece. As of this writing, it's trading at $144.33, meaning the share price of this multinational retail company is actually down year-to-date.
But that's exactly why WMT stock could be worth considering right now.
You see, for income investors, chasing soaring tickers is rarely a good idea. The goal is to collect a steadily increasing stream of passive income. Walmart stock, while not exactly the hottest stock on the market, gets that job done extremely well.
Walmart declared its first-ever dividend in March 1974, and the company has increased its payout every single year since then. (Source: "Dividend History," Walmart Inc, last accessed September 16, 2021.)
Including WMT stock's dividend hike in February, the company has raised its dividends for 48 consecutive years.
One of the reasons for this track record is Walmart's deeply entrenched position in the retail sector. The company has approximately 10,500 stores under 48 banners in 24 countries around the world. Approximately 220 million customers visit these stores and Walmart's e-commerce web sites every week. And because the company is known for its "Everyday Low Prices," its business has remained resilient throughout economic cycles.
And that means Walmart stock could be a great fit for a retirement portfolio. Thanks to its steadily rising dividends, investors can collect a steadily increasing stream of passive income—regardless of the ups and downs of the global economy.
Moreover, even though Walmart is already well established, its business is still growing. In the company's fiscal year 2021, which ended January 31, it generated $559.2 billion of total revenue, marking a 6.7% increase from the prior fiscal year. (Source: "Walmart Reports Record Q4 and FY21 Revenue," Walmart Inc, February 18, 2021.)
Now, some might argue that the results from Walmart's fiscal year 2021 were extraordinarily strong because people were stocking up on food and other essential supplies at the onset of the COVID-19 pandemic.
As it turns out, even as people stopped stocking up their pantries, Walmart's business continued to grow. According to its latest earnings report, the company generated $141.0 billion of total revenue in the second quarter of its fiscal year 2022, which ended July 31, 2021. The amount represented a 2.4% increase year-over-year. (Source: "Walmart U.S. Q2 Comp Sales Grew 5.2%; 14.5% Two-Year Stack; Comp Transactions Strong at 6.1%," Walmart Inc, August 17, 2021.)
The company's comparable sales, a critical measure of a retailer's performance, rose by 5.2% at Walmart U.S. and by 7.7% at "Sam's Club." That brings Walmart's total U.S. operations' comparable sales up by 5.5%.
Walmart Inc has been expanding its e-commerce presence.
In the three months ended July 31, the company's e-commerce net sales at Walmart U.S. grew by six percent year-over-year. The figure may not seem that impressive, but keep in mind that the comparable period was the three months ended July 31, 2020—a time when many Americans were stuck at home due to the pandemic. On a two-year-comparison basis, the e-commerce sales at Walmart U.S. increased by 103%.
Walmart has been ramping up its e-commerce business outside the U.S. as well. In the company's latest earnings conference call, its chief financial officer, Brett M. Biggs, said, "We continue to build a very sizable eCommerce business around the world. In fact, we're on track to deliver $75 billion in global eCommerce sales this year and on our way to $100 billion in the near term." (Source: "Q2 2022 Earnings Call," Walmart Inc, August 17, 2021.)
Bottom Line on Walmart Inc
Of course, no stock is perfect. Trading at $144.30 per share, WMT stock offers an annual dividend yield of 1.5%, which means it won't really attract yield hunters.
But given Walmart Inc's resilient business and financial growth, investors who pick up Walmart stock today can look forward to earning higher yield on cost in the years to come.