Walmart Inc: A Top Growth Stock for Income Investors?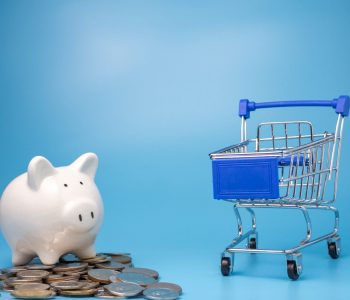 This Could Be a Major Opportunity
Income investors like growth, too. But not every income investor feels comfortable putting as much money in growth stocks as they do in blue-chip dividend stocks.
The reason is two-fold. First, these investors want income, but many growth stocks—particularly the soaring tickers in the tech sector—aren't known for paying regular dividends. Second, growth stocks are generally a lot more volatile than blue-chip dividend stocks, and that volatility isn't appealing to risk-averse income investors.
Wouldn't it be nice if there was a blue-chip dividend-paying company that has a fast-growing segment within it so it can produce both income and growth?
As it turns out, there is one: Walmart Inc (NYSE:WMT).
Walmart stock's blue-chip status is obvious. The company has been around for more than five decades. WMT stock has been trading on the New York Stock Exchange since 1972, and it has been a component of the Dow Jones Industrial Average since 1997.
Most importantly, Walmart has a well-established position in its operating market. The company has more than 10,000 stores and warehouse clubs under 51 banners in 25 countries around the world. Every week, nearly 230 million customers and members visit the company's physical stores and e-commerce web sites. (Source: "Walmart Reports Record Q4 and FY21 Revenue," Walmart Inc, February 18, 2021.)
The reliable dividend part is pretty obvious. Walmart declared its first-ever dividend in March 1974. Since then, the company's board has raised the payout every single year. (Source: "Dividend History," Walmart Inc, last accessed April 13, 2021.)
The latest dividend hike came in February 2021, when Walmart's board of directors approved a 1.9% increase to the annual cash dividend from $2.16 to $2.20 per share. The dividend will be paid in quarterly installments of $0.55 per share.
That makes 2021 the 48th consecutive year in which Walmart Inc has increased its dividend to shareholders. For investors who want to earn reliable dividends through thick and thin, that track record should be reassuring.
At its current share price, Walmart stock offers an annual dividend yield of 1.6%.
And like I said, there's a growth aspect to WMT stock: e-commerce.
For most of its history, Walmart has been known as a brick-and-mortar retailer. But the company's online sales have been booming. And the stay-at-home environment as a result of the COVID-19 pandemic added more fuel to the fire.
According to the company's latest earnings report, e-commerce sales at Walmart U.S. grew 69% year-over-year in the fourth quarter of its fiscal 2021. In full-year fiscal 2021, Walmart U.S.'s e-commerce sales surged 79%. (Source: Walmart Inc, February 18, 2021, op. cit.)
And it wasn't just customers in the U.S. who were shopping at Walmart's web sites. At Walmex, which includes the company's consolidated operations in Mexico and Central America, e-commerce net sales increased 171% in the fourth fiscal quarter. In China, Walmart's e-commerce net sales surged 65%. Meanwhile, in Canada, the company's e-commerce growth was an even more impressive 229%. (Source: "Financial Presentation to Accompany Management Commentary: Q4 FY2021," Walmart Inc, last accessed April 13, 2021.)
However you look at it, e-commerce is becoming a major growth driver for the company. In the fourth fiscal quarter, comparable sales at Walmart U.S. (excluding fuel) increased by 8.6%, and e-commerce contributed 620 basis points to that figure.
As the company's chief financial officer, Brett M. Biggs, put it, "We have one of, if not the largest pickup businesses in the world. And we're scaling delivery. We're one of the largest e-commerce companies in the world, approaching $100 billion in revenue in the next couple of years, and we believe $200 billion a few years after that. We have one of the largest marketplace businesses in the world, and now we're scaling a marketplace fulfillment services business to grow even faster." (Source: "Investment Community Meeting," Walmart Inc, February 18, 2021.)
Of course, there are other fast-growing e-commerce companies trading in the stock market, but the vast majority of them don't pay a dividend at all. Walmart not only is committed to paying dividends on a regular basis, but it also increases its payout every year.
And the payout is safe. In the fourth fiscal quarter, Walmart Inc earned adjusted net income of $1.39 per share, which was well above its dividend payment of $0.54 per share paid for the quarter.
In full-year fiscal 2021, Walmart's adjusted profit came in at $5.48 per share. Considering that the company declared $2.16 per share in total dividends for the year, the payout was well covered.
Bottom Line on Walmart Inc
Last but certainly not least, Walmart stock has a price-to-earnings ratio of less than 30 times, which is substantially lower than pretty much all e-commerce stocks in today's market.
Obviously, Walmart Inc is mostly a physical retailer, but with a booming e-commerce segment, WMT stock could represent a major growth opportunity for income investors.