Walmart Inc: Low Dividend Yield Today, High Dividend Growth Tomorrow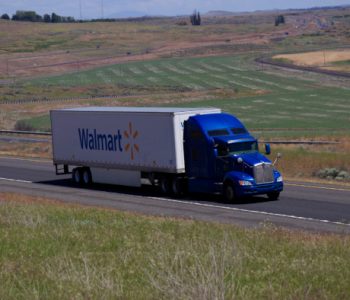 iStock.com/DakotaSmith
WMT Stock Is a Top Pick for Dividend Growth Investors
As the stock market surges past its all-time high, dividend yields have become suppressed. Even Walmart Inc (NYSE:WMT), a longtime favorite for income investors, can no longer offer an attractive payout. If you purchase shares of this retail giant today, you would be earning a yield of 2.2%.
To put it in perspective, the U.S. 10-Year Treasury Note currently yields almost 2.9%. So, the big question is, why on Earth would income investors purchase a stock that pays less than the benchmark government bond?
Well, the answer lies in growth.
Increasing Dividends
You see, Walmart has been around for more than half a century. Because the company established its market position relatively early, it had enough resources to adopt a regular dividend policy. And that policy has continued to this day.
As a matter of fact, since Walmart declared its first-ever dividend (a $0.05-per-share annual dividend) in March 1974, management has raised the company's payout every single year. (Source: "Dividend History," Walmart Inc, last accessed August 27, 2018.)
It did not take long for investors to realize how special the company was when it comes to returning cash to investors. When Standard & Poor's launched the S&P 500 Dividend Aristocrats Index in May 2005—made up of S&P 500 components with at least 25 consecutive years of annual dividend increases—Walmart was already overqualified.
Earlier this year, the company's management raised the annual payout by another two percent to $2.08 per share, extending WMT stock's dividend hike streak to 45 consecutive years.
That track record should be a reassuring sign for income investors. This is because, when a company has established a solid dividend growth history, it will likely want to keep that streak alive. After decades of annual dividend increases, if that streak suddenly stops, management will have some serious explaining to do.
Walmart Inc: Running a Growing Business
Of course, relying on track record alone is not enough to make an investment decision. At the end of the day, dividends come from profits. If a company wants to continue raising its payout, it also needs a growing business.
The good news is, that's exactly what Walmart Inc has got. In the company's fiscal 2018, which ended January 31, total revenue grew three percent year-over-year to $500.3 billion. Excluding special items, adjusted earnings came in at $4.42 per share, up 2.3% from the prior fiscal year. (Source: "Walmart U.S. Q4 comps grew 2.6% and Walmart U.S. eCommerce sales grew 23%, Walmart U.S. full year comps grew 2.1% and Walmart U.S. eCommerce sales grew 44%, Fiscal year 2018 GAAP EPS of $3.28; Adjusted EPS of $4.42, Company expects fiscal 2019 EPS of $4.75 to $5.00," Walmart Inc, February 20, 2018.)
In the first six months of Walmart's fiscal-year 2019, things were equally impressive. The company generated total revenues of $250.7 billion during this period, marking another 4.1% increase year-over-year. In particular, comparable store sales, a critical measure of a retailer's performance, grew 4.5% at Walmart U.S. in the second fiscal quarter. This was driven by a 2.2% increase in comp traffic and a 2.3% increase in the average ticket. (Source: " Walmart U.S. Q2 comps grew 4.5% and Walmart U.S. eCommerce sales grew 40%, Q2 GAAP net loss per share of $0.29; Adjusted EPS of $1.29, Walmart updates guidance for FY'19 GAAP EPS to $2.90 to $3.05, ex. Flipkart Walmart raises guidance for FY'19 Adjusted EPS to $4.90 to $5.05, ex. Flipkart," Walmart Inc, August 16, 2018.)
WMT Stock Set to Deliver More Dividend Hikes
Even e-commerce, which is usually considered as a cause of headwinds for brick-and-mortar retailers, has been turned into a catalyst at Walmart. In the second quarter of the company's fiscal-year 2019, e-commerce sales at Walmart U.S. surged 40% year-over-year.
Notably, online grocery pickup is now available at more than 1,800 Walmart locations. The company said that its grocery delivery service is on track to reach approximately 40% of the U.S. population by the end of this fiscal year.
What's more, with the kind of growth Walmart has been churning out, more dividend hikes should be on the way. In its previous fiscal year, the company earned an adjusted net income of $4.42 per diluted share while declaring $2.04 per share in total dividends. That translated to a very conservative payout ratio of 46%.
For the current fiscal year, management expects Walmart's adjusted earnings to come in between $4.90 and $5.05 per share, which would be a sizable increase from the prior fiscal year. Given its expected total dividends of $2.08 to be declared for the year, the company's payout ratio will likely remain at a very safe level for its fiscal 2019, which would leave plenty of room for another dividend hike.
For income investors of Walmart stock, the best is yet to come.