Walmart Cyber Monday: Cyber Monday a Big Deal for Walmart Stock?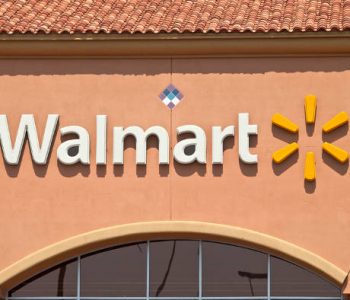 Cyber Week Could Be Big for WMT Stock
When you think of Cyber Monday, Wal-Mart Stores, Inc. (NYSE:WMT) probably isn't the first store to come to mind. And for Walmart stock, Cyber Monday doesn't really sound like that much of a catalyst. I mean, the one that's dominating the cyber shopping space is Amazon.com, Inc. (NASDAQ:AMZN), right?
Up until now, that has been the case. But this year, Walmart could also have a blast on Cyber Monday.
The first thing you should know is that other than having 11,500 physical stores across 28 countries, Walmart also has a sizable online presence. Moreover, the company has increased its online product assortment by nearly threefold this year, from eight million to more than 23 million items. (Source: "Walmart's Significantly Expanded Assortment Brings More Choices for Customers and the Largest Cyber Week Event, Earlier than Ever," Wal-Mart Stores, Inc., November 21, 2016.)
Increasing online offerings is a great way to monetize on the trend of consumers moving from brick-and-mortar stores to online channels. A survey of consumers during last year's Black Friday weekend showed that, for the first time, more Americans shopped online (103 million) than at physical stores (102 million). (Source: "NRF Thanksgiving Weekend 2015 Consumer Survey Data," National Retail Federation, last accessed November 22, 2016.)
This makes sense. Why wait in line at stores when you can have all the stuff you want delivered to your doorstep with just a click?
In fact, Walmart doesn't need Cyber Monday to test its much-improved online marketplace. The company's most recent earnings report already showed solid results.
In the three months ended October 28, 2016, Walmart's gross merchandise volume (GMV) surged 28.6% year-over-year under constant currency after excluding its Yihaodian e-commerce business in China. E-commerce sales increased 20.6% from the year-ago period. (Source: "Walmart reports Q3 FY17 EPS of $0.98," Wal-Mart Stores Inc, November 17, 2016.)
Even though e-commerce is still a relatively small segment at the retail behemoth, it has certainly become a future growth driver in the eyes of Walmart stock investors.
The company is also pursuing a new strategy with Cyber Monday this year. As a matter of fact, Walmart won't just have a Cyber Monday; rather, it is offering something called the "Cyber Week."
Walmart said that three out of four customers told them that they want to shop cyber deals earlier. So right after the company's Black Friday event in stores Thursday night, Walmart will kick off Cyber Week at 12:01 a.m. EST on Friday. The deals will be available for one week. (Source: Wal-Mart Stores, Inc., November 21, 2016, op. cit.)
And for those who are still looking forward to big savings on Cyber Monday, don't worry. Besides Cyber Week, Walmart will launch another round of deals on Monday, November 28.
In the past, Walmart was always known for its value. But, with its new online marketplace, consumers will be able to buy items that they wouldn't be able to find in Walmart's physical stores. For instance, Walmart.com now carries products from brands like Michael Kors Holdings Ltd (NYSE:KORS), UGG, and Ray-Ban.
Cyber Monday to Boost WMT Stock?
I have no doubt that Walmart will have great results in its upcoming Cyber Week event. However, whether those results will be able to significantly boost the company's financials remains uncertain.
This is because Walmart is a huge company. It is the biggest retailer in the world, generating $482.0 billion of revenue in its fiscal 2016. Each week, nearly 260 million customers shop with the company.
No matter how great those Cyber Week deals are, they probably won't have much material influence on the company's operating results.
What Cyber Week could do, in my opinion, is give investors a new reason to like WMT stock. For the most part, Walmart stock is known for its dividends. The company has been raising its payout every single year for more than four decades. Now, with a booming e-commerce segment, Walmart stock might also be appealing to investors who want to capture the growth in the e-commerce boom.