Walmart Black Friday: Black Friday Could Be Huge for Walmart Stock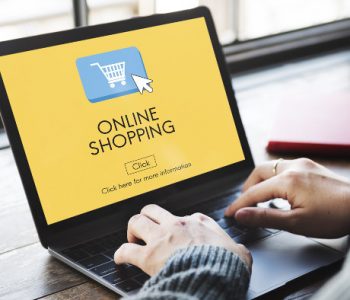 Black Friday Boosting WMT Stock's Appeal?
Black Friday is a big deal for Wal-Mart Stores, Inc.'s (NYSE:WMT) shoppers. But rather than looking for the best deals from the retailer, let's take a look at what Black Friday could mean for Walmart stock.
The Thanksgiving-Black Friday weekend is a typical time of year for retailers to make a killing, and Walmart wouldn't miss this opportunity. Last year, shoppers lined up outside Walmart stores waiting for them to open. By early morning on Friday, Walmart reported that it had already sold "enough movies to watch for close to 3,000 years." (Source: "Black Friday Winners And Losers: How Amazon, Walmart, Apple And More Fared," Forbes, November 30, 2015.)
However, a one-time sales boost might not be enough to get investors excited about Walmart stock these days. When consumers are moving from physical stores to online channels, WMT stock does not sound nearly as exciting as the names in the e-commerce segment.
The thing is, though, that things could be different this time around.
I have no doubt that on this Black Friday, shoppers will flock to Walmart's stores, just like in previous years. However, I reckon that the biggest boost could come from the retail giant's e-commerce segment.
You see, the company had a major overhaul in its online marketplaces, which means it's a lot more prepared for an event like this. In just the past three months alone, its e-commerce marketplace, Walmart.com, has added eight-million stock-keeping units (SKUs). (Source: "Third Quarter Fiscal Year 2017 Earnings Call," Wal-Mart Stores, Inc, November 17, 2016.)
As a matter of fact, e-commerce has become a big growth driver at the retail giant. In the third quarter of the company's fiscal 2017, which ended October 28, 2016, e-commerce sales surged 20.6% year-over-year on a constant currency basis. Excluding its Yihaodian e-commerce business in China, Walmart's gross merchandise volume (GMV) increased 28.6% under constant currency. (Source: "Walmart Reports Q3 FY17 EPS of $0.98," Wal-Mart Stores, Inc, November 17, 2016.)
According to Doug McMillion, Walmart's president and chief executive officer, "E-commerce contributed 50 basis points to our Q3 Walmart U.S. comp, which is our largest contribution yet." (Source: Wal-Mart Stores, Inc, November 17, 2016, op cit.)
For the quarter, Walmart's total revenue increased 2.5% year-over-year to $120.3 billion. Comp sales at Walmart U.S. increased by 1.2%, driven by a traffic increase of 0.7%.
And don't forget that Walmart recently completed the acquisition of Jet.com, Inc. and now has its co-founder, Marc Lore, leading the company's e-commerce segment. Jet.com is a great fit for Walmart because the companies share the same value: Walmart is known for its "everyday low prices," while Jet.com uses its "realtime pricing algorithm" to offer better value than its competitors.
Note that last year, more consumers shopped online than at stores over the Black Friday weekend. According to a survey by Prosper Insights & Analytics, some 103-million Americans shopped online over last year's Black Friday weekend, slightly more than the 102 million who went out to stores. (Source: "NRF's Thanksgiving Weekend 2015 consumer survey data," National Retail Federation, last accessed November 22, 2016.)
If the trend continues to this year, Walmart should be better prepared to reap the rewards.
The Bottom Line on Walmart Stock
Black Friday is no doubt a big event for retailers. However, Walmart stock investors should keep in mind that the company's scale is different from its competitors. In its previous fiscal year, Walmart generated $482.0 billion of sales; that's more than the sales of Target Corporation (NYSE:TGT), Costco Wholesale Corporation (NASDAQ:COST), and Amazon.com, Inc. (NASDAQ:AMZN) combined.
The idea is that Walmart is deeply entrenched in the retail industry. WMT stock commands more than $200.0 billion of market cap. No matter how big an event Black Friday turns out to be, it's probably not going to cause Walmart stock to shoot through the roof.
Rather, the company's potential success this weekend could convince investors that it's not falling behind in the e-commerce boom. And that would make WMT stock even more appealing as a dividend stock. At the end of the day, what really makes Walmart stock special is that the company has increased its annual cash dividend every single year since 1974. A solid e-commerce segment could make sure that this track record continues.