Walgreens Boots Alliance Inc: An Overlooked Dividend Opportunity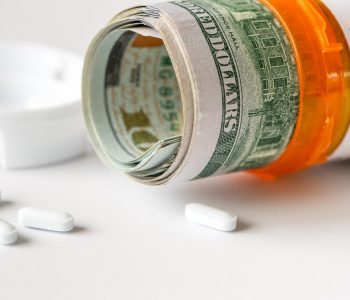 WBA Stock Returning Cash to Investors
The healthcare sector is known for being durable. But that doesn't mean companies from the sector won't see downswings in their share prices. Walgreens Boots Alliance Inc (NASDAQ:WBA), for instance, is one of the beaten-down tickers at the moment. But if investors decide to ignore WBA stock, they could be missing out on a serious dividend growth opportunity.
Let me explain…
WBA is known for its retail pharmacy chains under the brands "Walgreens," "Duane Reade," "Boots," and "Alliance Healthcare." The company has more than 18,750 stores in 11 countries. Other than being a leading retailer, Walgreens also has one of the largest global pharmaceutical wholesale and distribution networks, with over 400 distribution centers serving more than 240,000 pharmacies, doctors, health centers, and hospitals in over 20 countries.
Given the essential nature of the company's business, one might think that WBA stock would maintain its investor appeal during the COVID-19 pandemic. But that hasn't exactly been the case. Year-to-date, Walgreens stock is actually down more than 30%. Ouch!
The neat thing is, while some investors have forgotten about WBA stock, the company did not forget about its shareholders. Earlier this month, Walgreens Boots Alliance Inc's board of directors declared a quarterly cash dividend of $0.4675 per share, representing a 2.2% increase from the company's previous payout. The dividend will be paid on September 11, 2020 to shareholders of record as of August 19.
Note that this marked the company's (including its predecessor company, Walgreen Co.) 45th consecutive annual dividend increase. Looking further back, you'll see that Walgreens has been paying uninterrupted dividends for 87 years. (Source: "Dividend History," Walgreens Boots Alliance Inc, last accessed July 13, 2020.)
So, what we have here is a company with an increasing dividend but a beaten-down stock price. Due to the inverse relationship between dividend yield and stock price at a given payout, Walgreens' stock yield has gone up quite a bit recently.
Trading at $39.83 per share at the time of this writing, WBA stock has an annual dividend yield of 4.7%.
To put that in perspective, the average S&P 500 company yields just 1.9% at the moment. (Source: "S&P 500 Dividend Yield," multpl.com, last accessed July 13, 2020.)
Walgreens Boots Alliance Inc Can Afford an Increasing Payout
And since it's earnings season, it's a good idea to check up on WBA stock's dividend safety.
Walgreens Boots Alliance Inc reported earnings on July 9. The report showed that in the third quarter of the company's fiscal 2020, ended May 31, it generated $34.6 billion of sales, up 0.1% year-over-year. On a constant currency basis, sales have grown 1.2%.
Note that Walgreens' sales in the reporting quarter were negatively impacted by COVID-19. That impact is estimated to be $700.0 million to $750.0 million. (Source: "Walgreens Boots Alliance Reports Fiscal 2020 Third Quarter Results," Walgreens Boots Alliance Inc, July 9, 2020.)
The top-line number exceeded Wall Street's expectation, as analysts were projecting sales of $34.4 billion.
What market participants did not like was the bottom line. For the reporting quarter, Walgreens' adjusted earnings came in at $0.83, down 43.8% year-over-year and missing the analyst estimate of $1.17 per share.  The company's adjusted earnings per share (EPS) figure reflected a $0.61-to-$0.65-per-share negative impact from the pandemic.
But here's the thing: even with a sizable adverse impact from COVID-19, Walgreens' profit of $0.83 per share still covered its $0.4575-per-share dividend declared in the quarter with ease.
For Walgreen's full-year fiscal 2020, the adverse COVID-19 impact on the bottom line is estimated to be $1.03 to $1.14 per share. But even after taking into account the impact, management has still issued adjusted EPS guidance of $4.65 to $4.75.
Meanwhile, the company has declared total dividends of $1.84 per share in its fiscal 2020. Therefore, if WBA reaches the midpoint of its guidance range and earns a profit of $4.70 per share, the amount would cover its dividend more than twice over.
Bottom Line on Walgreens Boots Alliance Inc
Ultimately, keep in mind that, while many companies are struggling due to the pandemic, the impact on Walgreen's operations will likely be temporary, because its services are, at the end of the day, essential. And when the COVID-19 situation resolves and things resume in a more normal way, WBA stock's payout ratio would be even lower.
Companies with conservative payout ratios and long track records of dividend growth will usually continue the streak. As it stands, Walgreens stock's yield is already attractive, and investors can look forward to more dividend hikes in the years ahead.