Walgreens Boots Alliance Inc: 43 Years of Dividend Hikes and Continuing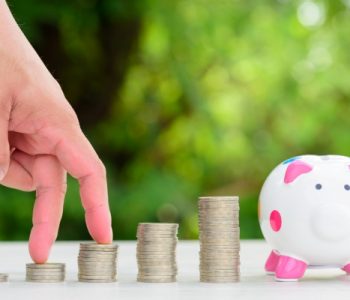 iStock.com/Anawat_s
WBA Stock Deserves Income Investors' Attention
"Given its durable business model, growing financials, and low payout ratio, I expect Walgreens Boots Alliance Inc (NASDAQ:WBA) to announce its 43rd consecutive dividend hike in the next few weeks."
That's what I told readers of Income Investors last month. In that piece, I explained why shareholders of WBA stock could look forward to another payout increase.
And just as I expected, Walgreens made an announcement two weeks later. In a press release, the company said that its board of directors declared a quarterly dividend of $0.44 per share, which is a 10% increase from its previous dividend payment of $0.40 per share. (Source: "Walgreens Boots Alliance Authorizes $10 Billion Share Repurchase Program and Increases Quarterly Dividend," Walgreens Boots Alliance Inc, June 28, 2018.)
The new quarterly dividend rate will start with its September 12 payment. To be eligible for that payment, investors will need to own shares of WBA stock before the ex-dividend date, which is August 17.
Why I Like Walgreens Stock
Now, you may have noticed that Walgreens Boots Alliance is not really a high-yield stock. Even after this dividend hike, the company has an annual yield of 2.7%.
So why do I like this company so much?
Well, because Walgreens provides something that's of utmost importance to income investors: certainty.
You see, unlike a bond's coupon payments, dividends are not carved in stone. When a company establishes a dividend policy for its common stock, there is no legal obligation for it to maintain that amount.
If business is going well, the company will have the resources to continue paying the dividend. If things go south, management may want to reduce the amount or, in some cases, suspend the dividend policy completely.
Therefore, if you want to live off dividends, you should try to stay away from companies that might cut their payout, and instead invest in companies that pay dividends with certainty.
As it turns out, Walgreens Boots Alliance Inc's dividends have been arriving like clockwork for decades. While there is no legal guarantee that the dividend will be paid, if you purchase shares of WBA stock today, you can pretty much expect to receive a dividend check in the mail around the 12th of each March, June, September, and December.
By sticking to the same payment schedule for decades, the company makes it easier for income investors to budget their dividend income and their expenses.
Walgreens Boots Alliance Inc: Increasing Dividends
Of course, the same basket of goods that you bought a decade ago will likely cost more money in today's prices. And that's due to inflation.
The good news is, the dividend income stream provided by Walgreens has grown at a much faster pace than the rate of inflation. In just the last decade alone, WBA stock's quarterly dividend rate went from $0.1125 per share to $0.44 per share. That was an increase of 291%. (Source: "Dividends," Walgreens Boots Alliance Inc, last accessed July 19, 2018.)
Looking a bit further back, you'll see that the company has increased its dividend payment every year for more than four decades. Unless you live in a place with hyperinflation, the dividends offered by Walgreens should have no problem keeping up with rising prices.
Other than paying increasing dividends, the company returns cash to investors through share repurchases. In its latest dividend increase press release, Walgreens announced a $10.0-billion stock buyback program with no specified expiration date.
Given that the company currently has a market capitalization of around $64.0 billion, a $10.0-billion share repurchase program could reduce its total number of shares outstanding quite a bit. As Walgreens proceeds with this plan, each remaining shareholder will get to own a larger portion of the company.
Is the Best Yet to Come for WBA Stock Investors?
The best part is, Walgreens Boots Alliance Inc has a business that grows just as fast as its shareholder returns. In the third quarter of its fiscal-year 2018, which ended May 31, the company generated $34.3 billion in sales, marking a 14% increase year-over-year. Adjusted earnings came in at $1.53 per diluted share, up 15% from a year ago. (Source: "Walgreens Boots Alliance Reports Fiscal 2018 Third Quarter Results," Walgreens Boots Alliance Inc, June 28, 2018.)
For full-year fiscal 2018, management expects this retail pharmacy giant to earn an adjusted net income of between $5.90 per share and $6.05 per share.
Now, keep in mind that Walgreens has declared four quarterly dividends that totaled $1.64 per share in its fiscal 2018. If the company achieves the midpoint of its guidance range and earns $5.975 per share, it would have a payout ratio of just 27.4%, leaving plenty of room for future dividend increases.
That's why, for income investors of WBA stock, the best could be yet to come.