Walgreens Boots Alliance Hikes Dividend 4.2%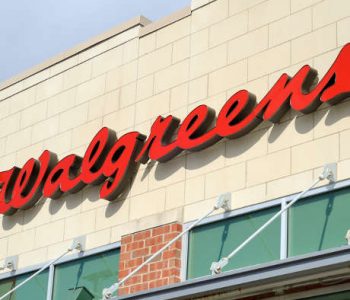 Walgreens Boots Alliance Inc (NASDAQ:WBA) has been rewarding investors with increasing dividends for decades. Its latest announcement does not break the trend.
On Wednesday, July 13, Walgreens declared a quarterly dividend of $0.375 per share, representing a 4.2% increase from the current payout rate. The increased dividend is payable on September 12, 2016 to shareholders of record on August 19. (Source: "Walgreens Boots Alliance Increases Quarterly Dividend," Walgreen Boots Alliance Inc, July 13, 2016.)
This marks the 41st consecutive yearly dividend increase at Walgreens Boots Alliance and its predecessor company Walgreen Co. With the new dividend rate, Walgreens would have an annual yield of 1.83% based on Wednesday's closing price.
The dividend increase is the latest sign of strength for the pharmacy chain. Last week, Walgreens delivered a solid earnings report. In the three months ended May 31, the company generated $29.5 billion in net sales, up 2.4% year-over-year or 3.3% on a constant currency basis. Adjusted earnings per share surged 15.7% year-over-year to $1.18, which also beat Wall Street's expectations of $1.14. (Source: "Walgreens Boots Alliance Reports Fiscal 2016 Third Quarter Results," Walgreens Boots Alliance Inc, July 6, 2016.)
However, no company is perfect and in Walgreens' case, investors have been concerned with the company's future after Brexit and the ongoing regulatory review of its pending $9.5-billion acquisition of Rite Aid Corporation (NYSE:RAD).
Walgreens took some time to address these concerns during an earnings conference call. On the subject of the Rite Aid acquisition, company CEO Stefano Pessina said, "Our lawyers are telling us that we don't have any negative signal, and so we are operating on the hypothesis that we will do the deal." (Source: "Walgreens Boots Alliance's CEO Stefano Pessina on Q3 2016 Results – Earnings Call Transcript," Seeking Alpha, July 6, 2016.)
Regarding the pharmacy chain's business outlook after Brexit, Pessina said that "the period of uncertainty will be quite long." However, he also said that "in a few months, probably, we will be able to say something." (Source: Ibid.)
Through its 2014 acquisition of British pharmacy chain Alliance Boots, Walgreens now has sizable exposure to the U.K.'s economy. Even with decades of uninterrupted dividend hikes, the company's newly acquired British business could face some serious uncertainty as events unfold in Europe.
Related Articles