VZ Stock: Why Verizon Communications Inc. Is a Bet for the Future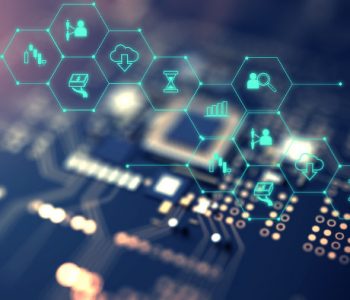 iStock.com/monsitj
Verizon Stock Could Provide More than Just Dividends
The Dow Jones Industrial Average is made up of some of the largest and most established businesses in the world. For that reason, many Dow companies can also be considered as great income investments. Because of their entrenched market positions, these companies can afford to return a significant amount of cash to investors in the form of dividends.
Case in point: Verizon Communications Inc. (NYSE:VZ) is one of the largest telecommunications companies in the world. It also pays generous dividends, with an annual yield of 4.83%. In fact, Verizon is currently the highest-yielding company in the Dow Jones Industrial Average.
Of course, not all Dow companies are perfect. For instance, the previous top yielder of the index, General Electric Company (NYSE:GE), recently cut back its dividend.
The good news is, unlike the previous top yielder, Verizon's payout is more than safe. In the first nine months of 2017, the company generated diluted earnings of $2.80 per share. Considering that it declared total dividends of $1.745 per share during this period, Verizon had a payout ratio of 62.3%. This not only leaves a wide margin of safety, but also means if the company wants to increase its dividend rate, there's plenty of room to do so. (Source: "Verizon builds on 2Q momentum with strong 3Q results," Verizon Communications Inc., October 19, 2017.)
Also Read:
1 Top Dividend Stock for The Next 50 Years
As it turns out, Verizon's payout has already been growing. Its current quarterly dividend rate of $0.59 per share represented a 2.2% increase from the year-ago period. The company has raised its payout every year for more than a decade. (Source: "Dividend History," Verizon Communications Inc., last accessed November 28, 2017.)
But to be honest, Verizon's impressive track record of paying dividends shouldn't come as a surprise. The telecommunications industry, and particularly the wireless carrier business, is known for having high barriers to entry. In the U.S., there are only four major wireless carriers: Verizon, AT&T Inc. (NYSE:T), Sprint Corp (NYSE:S), and T-Mobile US Inc (NASDAQ:TMUS).
This unique market structure has led to higher cell phone bills for consumers. But for carriers, it translates to oversized profits.
By September 30, 2017, Verizon Wireless had 115.3 million retail connections. The company added a net of 603,000 retail postpaid subscribers in the third quarter, including 486,000 postpaid smartphone net adds.
The churn rate, which measures the percentage of subscribers who discontinue their subscriptions, stood at 0.75% for Verizon's retail postpaid phone customers. This marked the 10th consecutive quarter where the company's retail postpaid churn was below 0.9%. (Source: "3rd Quarter 2017 Earnings Results," Verizon Communications Inc., October 19, 2017.)
With a large and loyal customer base, Verizon is set to keep making money year after year.
But that's not all. As we enter the era of the "Internet of Things (IoT)," a lot more devices will need to be connected. This could translate to a strong increase in the demand for wireless connectivity. And Verizon is well positioned to meet that demand. It has the largest 4G LTE network in the country, covering over 2.4 million square miles. Also, more than 14,000 developers have already started using Verizon's "ThingSpace" IoT platform. (Source: "Internet of Things," Verizon Communications Inc., last accessed November 28, 2017.)
As it stands, Verizon is a solid dividend stock. But as technology moves forward, I wouldn't be surprised to see the company providing some serious capital gains as well.