VZ Stock: This Could Be Huge For Verizon Communications Inc.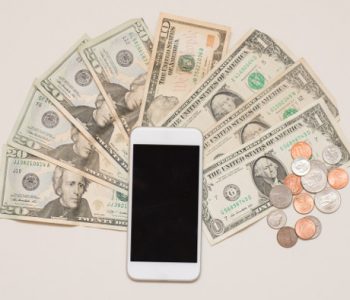 A New Catalyst for Verizon Stock?
For the most part, Verizon Communications Inc. (NYSE:VZ) stock is not really considered to be at the frontier of technology. Founded as Bell Atlantic, the telecom giant has been in existence for over 30 years. But now, one of the new trends in technology could bring a new catalyst for Verizon stock. Let me explain.
The "Internet of Things" (IoT) is one of the hottest areas in technology today. If you went to the Consumer Electronics Show (CES) in Las Vegas earlier this month, you'd see that many companies are bringing out what they call "connected devices." However, connected devices are not really that new. Think about it; cell phones are connected devices, and they can literally talk to each other.
Of course, there will be more advanced connected devices in the future, such as connected cars. And on that front, Verizon could see some big opportunities.
You see, the technology required to make cars "connected" is already there. But for that to be implemented, they require a telematics platform. And Verizon provides just that. Verizon Telematics offers the infrastructure that's needed to maintain the business side of a subscription model. The company is currently working with several key partners, including Mercedes-Benz, Volkswagen, General Motors Company (NYSE:GM), Hyundai, and Toyota, in the connected vehicles space. (Source: "Solutions," Verizon Telematics, last accessed January 18, 2017.)
Other than working with original equipment manufacturers (OEMs), Verizon also offers something called "Hum" directly to consumers. It's a $10.00 monthly subscription program that allows consumers to connect with their existing cars. (Source: "Products," Hum.com, last accessed January 18, 2017.)
Why is this important to Verizon stock? Well, it's because providing a telematics platform for connected cars could be a natural extension of Verizon's wireless carrier business.
No matter how you look at it, Verizon is essentially a wireless carrier. In the third quarter of 2016, more than 70% of the company's total revenue came from its wireless segment. (Source: "Strong wireless profitability and customer loyalty, renewed Fios growth highlight Verizon's 3Q results," Verizon Communications Inc., October 20, 2016.)
Verizon is also the biggest wireless carrier in the U.S. According to Statista, the company had around 35% market share in the U.S., measured by the number of wireless subscribers. (Source: "Market share of wireless subscriptions held by carriers in the U.S. from 1st quarter 2011 to 3rd quarter 2016," Statista, last accessed January 18, 2017.)
Consumers are already choosing Verizon to be their wireless carrier. In other words, the customer relationship with Verizon has already been established. If the trend comes and consumers want to make their cars connected, Verizon would have a good chance of getting that business as well. And judging by the number of cars on the road today, this could easily be another billion-dollar opportunity.
Verizon Stock: A Solid Dividend Play
It's great that connected cars could be a future catalyst for Verizon stock. But since we are income investors, the current return is also important. The good news is that VZ stock does not disappoint in the dividend department.
Right now, the company has a quarterly dividend rate of $0.5775 per share, giving VZ stock an annual dividend yield of 4.42%, which is more than double the average yield of all S&P 500 companies. (Source: "Dividend History," Verizon Communications Inc., last accessed January 18, 2017.)
The company has also been growing its payout. Since 2005, Verizon has raised its quarterly dividend rate every single year. And if you take into account that Verizon was trading as Bell Atlantic before the merger in 2000, you'd see that the company has paid steady or increasing dividends for 33 years.
With handsome dividends and a future catalyst on the way, VZ stock deserves the attention of income investors.