VZ Stock: The No. 1 Reason to Be Bullish on Verizon Communications Inc.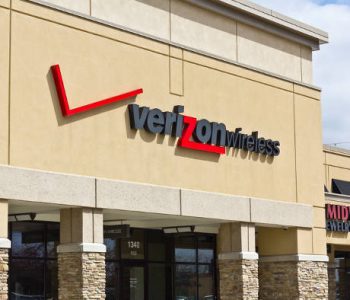 Massive Upside Potential for Verizon Stock?
There is a simple reason why you should take a look at Verizon Communications Inc. (NYSE:VZ) stock: dividends. With a 4.39% annual yield, Verizon stock is a rare find in today's market.
Income investors are not exactly in good shape as the U.S. Federal Reserve decil.ded to hold its benchmark interest rates at extremely low levels. The stock market is near its all-time high, fixed income products don't offer many returns, and the world economy is filled with uncertainty. And that's what makes Verizon stock special.
If you bought VZ stock exactly 12 months ago, you would have made 19.2% in stock appreciation on top of collecting its dividends. In the past five years, Verizon stock has surged an impressive 42.8%.
And that's just the start. Verizon also has ambitions in the Internet space. Last year, the company spent $4.4 billion buying AOL Inc.; this year, Verizon announced that it is acquiring Yahoo! Inc.'s (NASDAQ:YHOO) core Internet business for approximately $4.83 billion in cash. Yahoo will be integrated with Verizon's AOL unit.
Of course, the latest news about Yahoo is its data breach and what this could mean for the acquisition. Verizon has put out a statement, saying that it would, "evaluate as the investigation continues through the lens of overall Verizon interests, including consumers, customers, shareholders and related communities", and "until then, we are not in position to further comment." (Source: "Yahoo-Verizon deal may be complicated by historic hack," CNBC, September 22, 2016.)
It's probably too early to say what Yahoo's security incident will mean for the acquisition. However, if Verizon does get its hands on Yahoo's core business, it could see some serious growth potential.
You see, up until this point, Verizon is known for being a wireless carrier. But over the years, the company has noticed the increasing usage of mobile devices. Nowadays, the amount of traffic on Verizon's networks in an hour is the same as it had over an entire week a decade ago. And that's why it wanted to acquire Yahoo: to build a mobile media giant. (Source: "Why Verizon wants to buy Yahoo," CNN, July 26, 2016.)
According to Verizon Chief Executive Officer Lowell McAdam, the decision to acquire Yahoo was, "an exceptional leap in capabilities." (Source: Ibid.)
And indeed it was. From the AOL deal, Verizon got hold of millions of users and the company's online advertising strategy. But Yahoo offers something on a completely different scale. More than one billion people are using Yahoo's search, communications, and digital content products every month. And the best part is that 600 million of them are mobile monthly active users (mobile MAUs). With a number like that, Verizon would suddenly find itself among the top players in mobile media.
Of course, to VZ stock investors, the key to note is that there could be huge revenue potential from advertising related to Yahoo's Internet content. At the same time, Yahoo's user data could give Verizon an opportunity to market its own products.
And don't forget, Verizon stock doesn't have to rely on this opportunity to keep rewarding income investors. The company runs a lucrative business by being the number-one wireless carrier in the U.S. by market share. (Source: "Market share of wireless subscriptions held by carriers in the U.S. from 1st quarter 2011 to 2nd quarter 2016," Statista, last accessed September 26, 2016.)
Most recently, though, there have been some concerns. Second-quarter results weren't so great, for instance, with Verizon's total operating revenues coming in at $30.53 billion, a 5.3% decrease year-over-year that also missed analysts' expectation of $30.94 billion. Earnings came in at $0.94 per share, beating Wall Street's estimate, but again represented a decline from the $1.04 per share earned in the year-ago period. (Source: "Verizon reports 2Q results, reflecting Continued strong operations while advancing key strategic and financial initiatives," Verizon Communications Inc., July 26, 2016.)
But note that during the reporting quarter, about 40,000 Verizon wireline employees went on a strike that lasted nearly seven weeks. The strike had a pre-tax financial impact of $489.0 million on the company's wireline segment and reduced the quarter's earnings by about $0.07 per share. But the good news is that the worst is now over; Verizon said that due to the newly negotiated labor contracts, it expects to save $500.0 million in cash over the term of those contracts.
The Bottom Line on VZ Stock
At the end of the day, keep in mind that the wireless communications industry has high barriers to entry, meaning it is extremely difficult for challengers to take business away from incumbents like Verizon. Combining that with the company's potential in mobile media, the future looks quite bright for VZ stock investors.