Vodafone Group Plc: Is VOD Stock an Appealing Dividend Pick?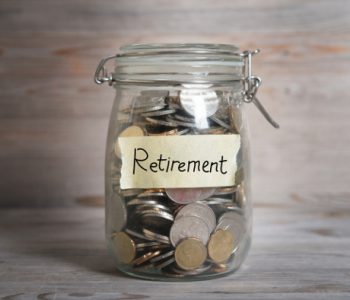 Vodafone Stock's Diversification
Vodafone Group Plc (NASDAQ:VOD) is the world's second-largest mobile phone company in terms of number of customers and fifth-largest when measured by revenue. With more than $60.0 billion in annual revenue, Vodafone stock pays a dividend of $1.55 per share for a current annual yield of 5.56%. Investors in VOD stock have received a dividend increase every year for the last 16 years.
Vodafone, either directly or through joint venture operations, serves more than 460 million customers in Europe, as well as Africa, the Middle East, and Asian/Pacific regions (AMAP). Vodafone stock receives 66% of revenue from Europe and 32% from AMAP areas. It has operational reach into every European country, but half the revenue comes from the United Kingdom and Germany. AMAP revenues are evenly split among the three regions, but the company has a strong expansionary focus on India, where it serves 198 million customers. Its Vodacom subsidiary has a 50% market share in Africa.
VOD stock is making investments in fixed service assets, primarily cable systems, to diversify its revenue sources. In 2016, its 22.5-million fixed-service customers provided 21% of corporate revenue. Where it operates fixed service assets, the company is actively working to expand its enterprise-level broadband and cloud service offerings. The income diversification provides stability to future earnings per share. (Source: "Vodafone Group Plc Annual Report 2016," Vodafone Group Plc, last accessed October 18, 2016.)
VOD Stock Expands Services
Vodafone's U.K. customers can now use PayPal Holdings Inc's (NASDAQ:PYPL) "PayPal" service to make point-of-sale payments with "Android phones." Consumers can now make small payments directly from their phones and large payments with the use of a PIN number. A unique aspect of the "Vodafone Pay" service is that it uses contactless SIM technology, so the phone does not even need to be on to make a payment. The new service is in addition to existing arrangements with Visa Inc (NYSE:V) and Mastercard Inc (NYSE:MA), and the highly successful "M-Pesa" money transfer service, which allows funds transfers between individuals. These are not big revenue generators, but are good examples of Vodafone's commitment to customer experience and retention. (Source: "Everything you need to know about PayPal arriving on Vodafone Pay," International Business Times, October 10, 2016.)
Vodafone is bidding on a new spectrum to expand 4G coverage in Egypt and India. Expanded 4G coverage will bring higher-speed Internet coverage to hundreds of millions of customers.
However, the company is not content to rest on its laurels. In October 2016, Vodafone, in conjunction with Nokia Corp (NYSE:NOK), presented a live demonstration of 5G technology at the University of Technology in Sydney, Australia. Using Nokia's new "OZO" virtual reality camera, the demonstration showed the simultaneous transmission of eight synchronized streams of content at 1.5 billion bits per second (Gbps). Other parts of the demonstration showed that speeds up to 4.5 Gbps, with a transmission time of less than three milliseconds being possible.
The speeds would allow a consumer to download a full season of Game of Thrones in 10 seconds. Consumers with cable broadband connections can receive transmissions as fast as 300 megabits per second (Mbps) and fiber-optic systems, such as "Google Fiber," allow speeds up to 1 Gbps. The extra-high transmission rate of 5G enables high-efficiency in the upcoming "Internet of Things" and the potential for the replacement of fixed broadband systems with new wireless systems. Vodafone is already adapting wireless base stations to be ready for this technology and intends to start rolling it out as soon 2020, but widespread adaptation will take at least another ten years. Source: "Download A Season Of 'Game Of Thrones' In 10 Seconds: Vodafone's 5G Live Test Results," Gizmodo, October 13, 2016.)
Final Thoughts on VOD Stock
Vodafone stock's 5.56% dividend yield makes it a very appealing top dividend stock for income investors. VOD stock has both the revenue and cash reserves to maintain at least the current level of payout. Though it is in a competitive market, Vodafone projects a steady increase in revenue and management has a commitment to continuing the 16-year string of increasing dividends. VOD stock has capital appreciation potential at least equal to, if not higher than, the general market.