Vodafone Group Plc: A Telecom Giant That Pays More Than 7%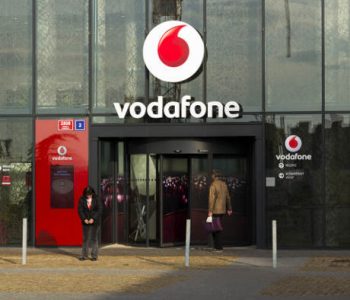 iStock.com/josefkubes
Consider VOD Stock for Reliable Dividends
To income investors, few things are better than a solid telecommunications stock.
Think about it. The industry is known for having high barriers to entry. The infrastructure needed to provide voice, messaging, and data services is extremely expensive to build. And even if you have the money, there are usually multiple regulatory hurdles to jump through before you can start construction. Plus, in this day and age, it's not uncommon for proposals to build new wireless towers to be met with strong protests from local residents.
Moreover, a company that's trying to enter the business will also need to acquire customers. Since most people are already with a carrier, the new company will have to spend a lot of money to convince them to switch. Turning a profit in this business would be extremely difficult for potential entrants.
For incumbents in the telecom industry, though, the high barriers to entry have translated to oversized profits.
In today's article, we will focus on a telecom stock that's particularly generous to its investors—Vodafone Group Plc (NASDAQ:VOD).
A High-Yield Telecom Giant
Vodafone is a telecommunications company headquartered in London, England. It provides a wide range of services, including voice, messaging, data, fixed broadband, and TV.
The company has an established position in the business. It currently serves 470 million mobile customers, 14 million fixed broadband customers, and 9.8 million TV customers. Vodafone Group's operations are separated into two geographical regions: Europe and Africa, Middle East and Asia Pacific.
Now, you are probably wondering, we have so many solid telecom stocks here in the U.S., why bother with a foreign stock?
Well, for one, Vodafone stock mails out bigger dividend checks than its U.S. counterparts.
Right now, Verizon Communications Inc. (NYSE:VZ) pays 4.8% and AT&T Inc. (NYSE:T) pays 6.3%, while Sprint Corp (NYSE:S) and T-Mobile Us Inc (NASDAQ:TMUS) have no dividend policy. These are the four biggest wireless carriers in America.
Vodafone Group, on the other hand, offers investors an annual dividend yield of 7.5% on its American depositary receipts (ADRs).
Yep, even though Vodafone Group Plc is technically a foreign company, U.S. investors can purchase its ADRs right here on a major U.S. stock exchange—the Nasdaq.
And while you can find stocks with even higher yields, a 7.5% payout is pretty impressive for a blue-chip company commanding over $60.0 billion of market capitalization.
Still, since the dividends are declared in euros and the EUR-USD exchange rate can fluctuate, investors should take into account this foreign exchange rate risk before purchasing VOD stock.
A Rock-Solid Business
Vodafone's generous dividends are backed by a growing business. In the fiscal year that ended March 31, 2018, the company generated adjusted earnings before interest, tax, depreciation, and amortization (EBITDA) of €14.7 billion, representing a 4.2% increase year-over-year. Operating profit came in at €4.3 billion, up 15.4% from the prior year. (Source: "Vodafone announces results for the year ended 31 March 2018," Vodafone Group Plc, May 15, 2018.)
At the same time, Vodafone Group has been expanding its presence. The company recently announced that it would acquire Liberty Global's cable assets in Germany and Central and Eastern Europe. The deal would allow Vodafone to become the leading next-generation network (NGN) owner in Europe, reaching a total of 110 million homes and businesses. (Source: "Vodafone to Acquire Liberty Global's Operations in Germany, The Czech Republic, Hungary and Romania," Vodafone Group Plc, May 9, 2018.)
Note that right now, Vodafone Group already dominates many of its operating markets. The company boasts the No. 1 net promoter score (NPS) in Germany, Italy, the U.K. (enterprise), Spain, South Africa, Egypt, and India. (Source: "Vodafone Group Results: for the year ended 31 March 2018," Vodafone Group Plc, last accessed June 27, 2018.)
NPS is a measure of customer loyalty. When Vodafone's customers have no intention of switching to a different telecom service provider, the company can continue to make handsome profits year after year.
Bottom Line on Vodafone Group Plc
Don't forget, other than having high barriers to entry, telecom is also a durable business. In a recession, consumers may purchase fewer new cars than before, but they'll still want to text their friends and browse the web. That means cell phone and Internet bills will likely be the last ones they skip. With a recession-proof business model, Vodafone is well-positioned to pay steady dividends.
Add that up, and you'll see that VOD stock is one of the few seven-percent-plus yielders worth having in a high-quality income portfolio.