VOC Energy Stock: Inflation-Crushing 11.5%-Yielder Up 45% YOY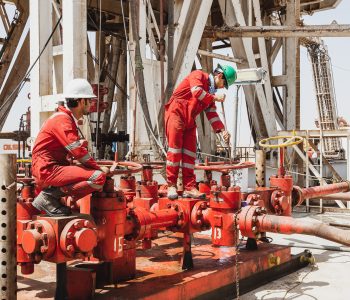 VOC Stock Bullish as Oil Price Eyes $100/Barrel
Oil was the biggest winner in 2021 and 2022, and after a slow start to this year, it looks like oil could be one of the biggest winners in 2023, too. In May, the price of West Texas Intermediate crude oil hit a 12-month low of $63.57 per barrel. On September 18, it neared $95.00 per barrel, for a four-month gain of approximately 50%. Energy bulls think crude oil could hit $100.00 per barrel in the fourth quarter.
That's great news for oil and natural gas exploration and development companies like VOC Energy Trust (NYSE:VOC).
The trust was formed by VOC Brazos Energy Partners, L.P. to acquire and hold interests representing the right to receive 80% of the net profits from the production from oil and natural gas properties in Kansas and Texas. (Source: "Form Q-10: VOC Energy Trust," United States Securities and Exchange Commission, August 10, 2023.)
As of December 31, 2021, the trust's underlying properties had interests in 452.5 net producing wells and 51,147.2 net acres. (Source: "VOC Energy Trust (VOC)," Yahoo! Finance, last accessed September 19, 2023.)
I wrote about VOC Energy stock back in October 2022, when it was trading at $6.27 and its dividend yield was a whopping 23%.
A lot has changed since then. In January 2023, VOC stock hit a record high of $12.74, for a short-term gain of 103%. It retraced after that, giving up gains to well-earned profit-taking. More recently, it has been trending higher, climbing by 30% since June.
As of this writing, VOC Energy stock is trading around $9.00 per share, up by about 45% year-over-year.

Chart courtesy of StockCharts.com
VOC Energy Trust Declared Q3 Distribution of $0.23/Unit
VOC Energy pays high-yield quarterly dividends that are based on the company's net cash proceeds available for distribution. That number changes each month based on the supply, demand, and prices of oil and natural gas.
Thanks to its high cash flow throughout 2021 and 2022, VOC Energy Trust's management was able to raise VOC stock's dividends for six consecutive quarters, from $0.03 per share in January 2021 to $0.38 per unit in July 2023. That's an increase of 1,166%.
Of course, that doesn't mean VOC Energy stock's variable dividend always goes up. In the fourth quarter of 2022, it paid dividends of $0.365 per unit. In the first and second quarters of 2023, it paid $0.23 per unit.
In July, the company announced net profits of $3.57 million and declared a quarterly dividend of $0.21 per unit, which it paid in August. This works out to an annualized distribution of $1.03 per unit, for a yield of 11.51%. (Source: "VOC Energy Trust Announces Quarterly Distribution," VOC Energy Trust, July 30, 2023.)
VOC stock's payout ratio is 1:1 because the trust returns all of its earnings to its shareholders.
During the third quarter, the average price of a barrel of oil was $71.49 and the average price of a thousand cubic feet (Mcf) of natural gas was $2.91. Since that quarter, the price of oil has risen significantly while the price of natural gas has remained stable.
The Lowdown on VOC Energy Stock
VOC Energy Trust is an excellent energy play that has been taking full advantage of energy industry tailwinds. The company generates a lot of cash, allowing it to provide VOC stockholders with reliable, ultra-high-yield dividends.
With analysts predicting that the price of oil could surge to $100.00 per barrel in the fourth quarter, the outlook for VOC Energy stock's share price and dividends is robust.