Visa Inc Reports First-Quarter Results, Hikes Dividend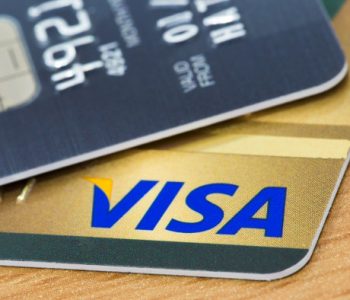 iStock.com/hatchapong
Investing in companies with durable competitive advantages can pay big dividends, with Visa Inc (NYSE:V) stock being the latest example.
On Thursday, February 1, after the closing bell, Visa Inc announced that its Board of Directors has approved a 7.7% increase of its quarterly dividend rate to $0.21 per share. The cash dividend will be paid on March 6, 2018 to shareholders of record as of February 16. (Source: "Visa Inc. Reports Fiscal First Quarter 2018 Results," Visa Inc, February 1, 2018.)
The dividend increase is the latest sign of strength for the payment processing company. Visa also reported earnings on Thursday. In the first quarter of the company's fiscal year 2018 ended December 31, 2017, Visa's net operating revenue grew nine percent year-over-year to $4.86 billion. Adjusted net income came in at $2.54 per share, up 23% from the year-ago period.
"We are off to a solid start in our first fiscal quarter of 2018 as we saw healthy growth in all key business drivers across the globe," said Visa's Chief Executive Officer Alfred F. Kelly Jr. in a statement on Thursday. "In particular, momentum accelerated in the U.S. driven by strong holiday spending and e-commerce growth." (Source: Ibid.)
Also Read:
Visa Inc: Here's Why Warren Buffett Likes Visa Stock
Visa Inc operates the largest credit card network in the world by both purchase volume and the number of cards in circulation. With tens of millions of consumers and businesses already using its network, it would be extremely difficult for new entrants to compete with Visa in the payment processing business. This allows Visa to keep making handsome profits year after year. (Source: "Market Share by Credit Card Network," WalletHub, March 7, 2017.)
With a growing business, Visa stock has been raising its payout to shareholders. Over the last five years, Visa's quarterly dividend rate has increased by 155%. (Source: "Common Stock Dividends," Visa Inc, last accessed February 1, 2018.)
Trading at $125.72 apiece, Visa Inc offers an annual dividend yield of 0.67%.