Virtual Monopoly Stock Now Pays Investors a 14% Dividend Yield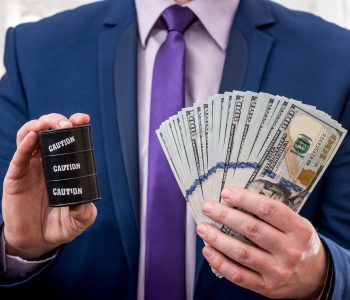 iStock.com/alfexe
Top High-Yield Stock to Consider
Today I highlight one of my favorite business types: energy pipelines.
Pipelines are essentially energy toll roads. They are very expensive to build, but, once up and running, maintenance costs can be minimal.
At the same time, if a set of pipelines is put in place and operating, it's almost impossible to obtain the regulatory approval to build another one running side by side. With high barriers to entry, existing pipeline operators get to enjoy monopoly status in their operating regions.
American Midstream Partners LP (NYSE:AMID) is one of these virtual monopolies. Headquartered in Houston, Texas, the partnership's portfolio consists of approximately 5,100 miles of onshore and offshore natural gas, crude oil, natural gas liquid (NGL), and saltwater pipelines. The assets are strategically located in some of the most prolific basins in the Permian, Eagle Ford, East Texas, Bakken, and Gulf Coast areas. These pipelines help connect energy producers to end-use markets.
At the same time, American Midstream Partners also owns eight processing plants, four fractionation facilities, and six terminal sites, with approximately 6.7 million barrels worth of storage capacity.
The neat thing about AMID is that the partnership earns approximately 93% of its cash flow from fee-based operations, with only the remaining seven percent exposed to commodity prices. By having minimal commodity exposure, American Midstream Partners can generate predictable cash flows and establish a generous distribution policy. (Source: "Barclays MLP Corporate Access Days," American Midstream Partners LP, February 27, 2018.)
Right now, the partnership pays quarterly distributions of $0.4125 per unit, giving AMID stock an annual yield of 14%. In a market where the average S&P 500 company pays less than two percent, a 14% yield could go a long way towards boosting the return of an income portfolio.
Of course, income investors are risk-averse. And high-yield stocks are not usually the safest bets. So, the big question now is, "Is AMID stock's dividend safe?"
Well, the partnership had just reported earnings. In the fourth quarter of 2017, American Midstream Partners generated $23.9 million of distributable cash flow. Considering that its limited partner distributions totaled $21.8 million for the quarter, the partnership achieved a distribution coverage ratio of 1.1 times, leaving a margin of safety. (Source: "American Midstream Reports Fourth Quarter and Full Year 2017 Results," American Midstream Partners LP, March 12, 2018.)
In full-year 2017, American Midstream Partners generated $91.1 million of distributable cash flow. Again, this was more than enough to cover its limited partner distributions of $86.2 million for the year.
Due to its virtual monopoly status and limited commodity price exposure, the partnership is well-positioned to keep generating oversized cash flows. With a well-covered 14% yield, AMID stock could be an opportunity for income investors.