Viacom Needs to Cut Dividend to Avoid Rating Action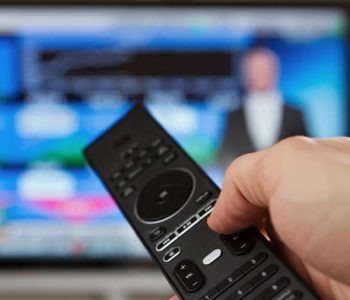 Moody's Says Weak Financial Strength Doesn't Justify Dividend
New York, NY —Viacom Inc. (NASDAQ: VIAB) needs to cut its dividend and improve its credit metrics to avoid a cut to its credit rating, Moody's Investors Service said, changing its outlook to "negative" from "stable."
"A lack of signs of improvement in operating momentum, further deterioration in credit metrics and importantly, continuation of ill-afforded dividend payments in the face of diminishing financial strength, together are cause for the negative outlook," Moody's said in a statement on Tuesday. (Source:" Moody's revises Viacom's Baa2 rating outlook to negative from stable," Moody's Investors Service, August 10, 2016.)
Viacom, owner of MTV and Comedy Central, was spared an immediate downgrade of its Baa2 rating during the ongoing dispute over control of the company, reads the statement. Moody's added that a court fight between controlling shareholder Sumner Redstone and Chief Executive Officer Philippe Dauman could lead to a shift in strategy.
Credit rating companies are reexamining Viacom as it combats dual crises—a flagging business and a fight for control—with Fitch downgrading Viacom last week. The company paid out more than $600 million in dividends in the past year and has net debt of $12.1 billion, according to data compiled by Bloomberg. Moody's calculates Viacom's debt at about 4.1 times earnings before interest, tax, depreciation and amortization and says the company needs to reduce that ratio below 3.25 in the next 18 months. (Source: "Viacom Outlook Cut by Moody's on Poor Performance, Dividends," Bloomberg, August 10, 2016.)
Absent concurrent enhancement of audience ratings performance and advertising sales, a dividend reduction alone would not be sufficient to hold the current rating. However, it would certainly help preserve liquidity and reduce debt more rapidly as the company continues to align its operations to withstand risks from changes in the traditional media ecosystem.
A dividend reduction would also indicate that management remains committed to investment grade credit ratings and prudent fiscal policies.
Moody's noted that if the company's current management team wins the court case, it is highly likely that a minority stake in Paramount Pictures gets sold, in which case Viacom will have sufficient liquidity from the sale proceeds and dividend reduction to reduce debt and bring leverage under 3.25 times within the next 12 to 18 months.
Under such a scenario, the company could hold its current rating as the additional liquidity from Paramount's sale would not only lead to rapid deleveraging, but would also allow the company greater financial flexibility and time beyond 2018 (when the next round of affiliate fee renewals begins) to turn its operations around. (Source: Ibid.)
"If the company's current management team uses any proceeds from such a transaction for shareholder friendly activities and/or continues to pay dividends, Viacom's credit ratings would be downgraded,'' Moody's said.