Viacom, Inc.: Why Investors Are Going Crazy Over VIAB Stock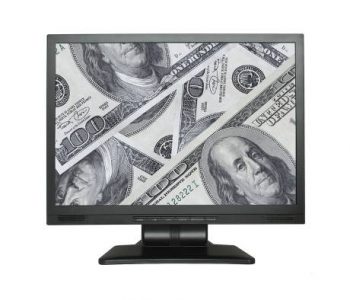 Viacom Stock: Merger News Creating Excitement
The bad days for investors in Viacom, Inc. (NASDAQ:VIAB) stock are probably over.
After declining 16% this year, the fortunes for this media conglomerate may turn for good after investors in VIAB stock las week absorbed a series of bad news. Viacom stock has climbed nine percent since September 26, recouping half of its losses in just three days.
So what's behind all this excitement for Viacom, which is struggling to win audience in this highly competitive segment of the media business?
Well, the family holding company, which controls both Viacom and CBS Corporation (NYSE:CBS), has proposed to merge the entities, which media mogul Sumner Redstone separated a decade ago.
National Amusements, Inc., the owner of a majority of CBS and Viacom's voting stock, announced today that it has asked the boards of CBS and Viacom to consider a potential combination of the companies.
"We believe that a combination of CBS and Viacom might offer substantial synergies that would allow the combined company to respond even more aggressively and effectively to the challenges of the changing entertainment and media landscape," National Amusements said in a statement. (Source: "National Amusements, Inc. Proposes Combination of CBS and Viacom," National Amusements, Inc., September 29, 2016.)
VIAB Stock: CBS CEO May Take Over Management
Before the merger announcement, investors in VIAB stock absorbed a series of bad news.
First, the company, which owns Paramount Pictures, MTV, Comedy Central and Spike, announced a 50% cut to its quarterly dividend to $0.20 per share on both its Class A and Class B common stock. (Source: "Viacom Declares Quarterly Cash Dividend," Viacom, Inc., September 21, 2016.)
The same day, Moody's (NYSE:MCO) downgraded Viacom's credit rating to the lowest level of investment grade, citing, "the continued weaker than anticipated rebound in the company's operating performance and cash flow contributions. (Source: "Moody's downgrades Viacom's long-term debt ratings to Baa3 from Baa2," Moody's, September 22, 2016.)
The tough operating environment forced Viacom to revise its earnings forecast downward for the fourth quarter last week. The company now expects its diluted earnings per share (EPS) will now be in the range of $0.65 to $0.70 per share as Viacom takes a programming impairment charge of $115.0 million. (Source: "Viacom Board Acts to Position the Company for Future Growth," Business Wire, September 21, 2016.)
Investors in Viacom stock liked the merger news, sending it higher on expectations that Viacom, which has been struggling with underperformance of its media assets like its Paramount Pictures studio, MTV, and Comedy Central, will be run by CBS Chief Executive Officer Leslie Moonves, whom investors like because of his track record at CBS and turning the company around successfully.
This show of confidence in the CBS leadership is evident from the CBS stock performance over the past one year. While Viacom stock plunged as investors speculated over the company's ability to continue paying dividends, CBC stock gained over 38%.
Final Word on VIAB Stock
CBS in July raised its quarterly dividend by 20% and boosted its stock buyback, increasing its dividend to $0.18 from $0.15 per share. That same time, CBS also announced plans to increase its share repurchase program to $6.0 billion. That is a quarter of the company's market cap and replaces the previous program, which had $1.0 billion remaining as of the end of June. (Source: "CBS Corporation Increases Dividend And Share Repurchase Program," CBS Corporation, July 28, 2016.)
Though this merger is still not a done deal, as it requires the approval of both boards, this proposal has a strong backing from Wall Street and analysts community covering the media companies. I believe this is a good time to bet on Viacom stock, which despite a recent dividend cut, offering a dividend yield of over two percent.