VIAB Stock: Here's Why Viacom, Inc. Stock Is Getting Hammered Today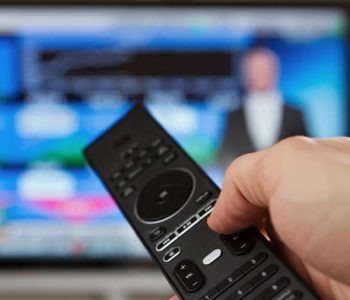 Viacom Stock Plunges Eight Percent
Media conglomerate Viacom, Inc. (NASDAQ:VIAB) stock hasn't exactly been a hot commodity in recent months. On Monday, December 12, Viacom stock plunged another eight percent. Let's take a look at why.
Remember the proposed merger between Viacom and CBS Corporation (NYSE:CBS)? Well, that's off the table now.
On Monday, National Amusements, Inc, which is the majority owner of both Viacom and CBS, announced that the merger talks have ended. (Source: "National Amusements, Inc. Asks Boards of CBS and Viacom to Discontinue Exploration of a Potential Combination," National Amusements, Inc, December 12, 2016.)
"Over the past few months, after careful assessment and meetings with the leadership of both companies, we have concluded that this is not the right time to merge the companies," said National Amusements Chief Executive Officer Sumner Redstone and President Shari Redstone in a joint statement on Monday. "Following the management changes that the Viacom Board put in place, we have been very impressed with the forward‐looking thinking and strategic plan being pursued under Bob Bakish's leadership," they continued. (Source: Ibid.)
Note that Bob Bakish was named Viacom's acting President and CEO in October, following the resignation of Philippe Dauman. Now, the Redstone family is backing Bakish and his plan to bring Viacom back to the center stage.
"We know Viacom has tremendous assets that are currently undervalued, and we are confident that with this new strong management team, the value of these assets can be unleashed," the Redstones said. "At the same time, CBS continues to perform exceptionally well under Les Moonves, and we have every reason to believe that momentum will continue on a stand‐alone basis." (Source: Ibid.)
Viacom stock was down 8.60% to $35.30 as of around 2:45 p.m. on Monday. Year-to-date, VIAB stock has plunged 13.3%.
Shares of CBS Corporation also tumbled on the news. However, due to reports that Verizon Communications Inc. (NYSE:VZ) might be interested in buying it, CBS stock bounced back, down just 0.5% on Monday afternoon.