Verizon Communications Inc.: 1 Top Dividend Stock for 2017… and Beyond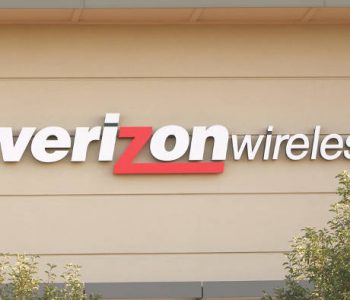 Latest Deals May Fuel More Gains in VZ Stock 
Verizon Communications Inc. (NYSE:VZ) has been a great growth and dividend story so far this year.  And I hope you've not missed that one! Verizon's stock handed in a decent 13% capital return to income investors on top of a 4.3% annual dividend yield.
One logical question any long-term investor should address when investing in a telecom dividend stock is whether or not the company has a game plan to counter competition. In the telecom business, where revenue is hard to come by from just providing voice and data services, the big challenges for companies like Verizon is how to find new avenues for growth and finding how to keep up  with the pace of fast-changing technologies and consumer preferences.
Verizon, which operates America's largest fourth-generation wireless network and all-fiber broadband infrastructure, seems to have an answer for this.
The company has been expanding aggressively in recent months to solidify its dominant position in this digital age. When you analyze its recent acquisitive streak, it's clear that the company has a game plan to pursue new sources of growth in mobile advertising, streaming video, and the so-called Internet of Things.
In July, Verizon bought Yahoo! Inc.'s (NASDAQ:YHOO) web assets for $4.83 billion, followed by its latest $2.4-billion acquisition for GPS vehicle-tracking company FleetMatics Group PLC (NYSE:FLTX) in early August.
Verizon Chief Executive Officer Lowell McAdam says Yahoo's digital assets will accelerate Verizon's revenue generation in digital advertising as the telecom giant gets access to Yahoo's more-than-one-billion monthly active users through its search, communications, and digital content products. (Source: "Verizon to acquire Yahoo's operating business," Verizon Communications Inc., July 25, 2016.)
In acquiring FleetMatics, Verizon will build on a small but growing presence in the commercial fleet management segment, which is, "extraordinarily large, lightly penetrated, global and fragmented."
Investors in VZ stock, however, don't look very excited by these acquisitions, as shown by the stock performance in the past two months. Verizon stock has lost about six percent since Yahoo's deal was announced.
One probable reason behind the lackluster performance of VZ stock is Verizon's huge debt, which is depriving the company of the opportunity to improve its credit rating. While pursuing its acquisition spree over the past four years, Verizon has loaded its balance sheet with total debt of $110 billion, which is more than double its 2012 levels.
For many income investors, Verizon's ballooning debt may deter the company to increase its dividend and satisfy investors looking for income from the low-risk segment of the market at a time when the government bond yields and saving accounts are offering too little.
But despite these negative factors hurting VZ stock, investors should get satisfaction from the fact that the company has consistently beat analysts' forecasts when it comes to earnings. Over the past five quarters, Verizon's earnings have been higher than consensus estimates by analysts. (Source: "Verizon Communications Inc (VZ)," Reuters, last accessed August 30, 2016.)
Also Read:
Better Stock Pick: AT&T or Verizon?
4 Best Long-Term Dividend Stocks to Watch in 2017
The Bottom Line on Verizon Stock
Each year, Verizon also generates enough cash to maintain its dividend payouts. Last year, it cranked out over $20.0 billion of cash, and with its dividend payout ratio of 64%, Verizon is still a better telecom play when compared to its close rival AT&T Inc. (NYSE:T), with its 82% payout ratio. (Source: "AT&T, Inc. (T)," Yahoo Finance, last accessed August 30, 2016.)
If you're following Verizon's dividend increase timing, September is the month when the company usually comes up with good news for income investors. Last year, Verizon boosted its dividend by 2.7% to $0.565 per outstanding share. On an annual basis, this increased Verizon's dividend by $0.06 per share to $2.26 per share. And in the previous year, it raised the dividend by 3.7%.  With a nine-year history of dividend increases, chances are bright that investors will be rewarded for believing in the company's growth story in the next couple of days. Stay tuned!