VZ Stock: This Could Be Bad News for Verizon Stock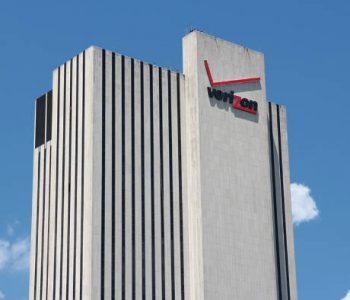 Is Verizon Stock About to Acquire Charter? 
Verizon Communications Inc. (NYSE:VZ) is looking into acquiring Charter Communications, Inc. (NASDAQ:CHTR) in what would bring together two of the largest companies in the industry, according to The Wall Street Journal. Verizon stock fell by about one percent by late morning trading on Thursday, while Charter stock jumped nearly eight percent. (Source: "Verizon Exploring Combination With Cable Firm Charter Communications," The Wall Street Journal, January 26, 2017.)
The news comes after Verizon was previously linked to a potential Comcast Corporation (NASDAQ:CMCSA) deal that also would consolidate a huge portion of the sector into a single company.
Obstacles facing the potential merger would include the U.S. Federal Communications Commission (FCC), which could enforce anti-trust laws to block such a massive joining. Ajit Pai, the new FCC chair, however, has taken a softer stance on anti-trust, hoping to deregulate the market and play a more laissez-faire role.
"The regulatory underbrush at the FCC is thick," Pai said in a recent speech. "We need to fire up the weed whacker and remove those rules that are holding back investment, innovation, and job creation." (Source: "This Week in Comcast: Could the Verizon merger actually happen?" Philadelphia Business Journal, January 24, 2017.)
This would be good news for these two companies if they are indeed seriously interested in a merger. Charter recently surpassed all its competition to become the second-largest provider of cable-television, trailing only Comcast. It has also looked into the wireless business saying last year that it was planning to resell Verizon wireless service to its own cable customers.
As for Verizon, CEO Lowell McAdam made a preliminary approach to officials close to Charter, The Wall Street Journal reports. Verizon was looking into how a potential transaction would proceed, but there is no guarantee a deal would be forthcoming. As for Charter, there was little word from the top executives as to their feelings on the potential deal. (Source: The Wall Street Journal, January 26, 2017, op cit.)
A combination of the two companies could be a huge boon to both Verizon stock and Charter shares, however. The partnership would combine Verizon's more-than-114 million wireless subscribers with Charter's cable network, which currently services 16-million customers, and its 21-million broadband users.
We'll be keeping an eye on Verizon stock and other potential acquisitions in the media market as the story develops.