Verizon Communications Inc.: This Value Stock's 4.8% Yield Is Set to Grow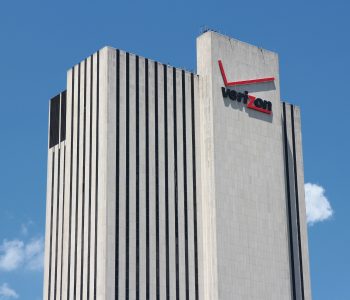 iStock.com/tupungato
VZ Stock Is a Top Pick for Income Investors
Even with the recent pullbacks, the U.S. stock market still looks bloated. On average, S&P 500 companies are trading at 23.97 times their trailing 12-month earnings, which is significantly higher than the index's historical price-to-earnings (P/E) average of 15.7 times.
And that, my dear reader, is why Verizon Communications Inc. (NYSE:VZ) deserves your attention.
The company generated $3.97 of adjusted earnings per share in the past four quarters. With VZ stock trading at $49.85 apiece, that translates to a P/E multiple of just 14.18 times.
Of course, a low price-to-earnings multiple could reflect the lack of growth potential. Is that the case for VZ stock? Not really.
You see, in the first quarter of 2018, Verizon earned an adjusted net income of $1.17 per share, representing a 23.2% increase from the $0.95 per share earned in the first quarter of 2017. The top-line number also improved as Verizon generated total consolidated operating revenues of $31.8 billion for the quarter, up 6.6% from the year-ago period. (Source: "Verizon begins 2018 with strong momentum," Verizon Communications Inc., April 24, 2018.)
Both top- and bottom-line numbers also beat Wall Street's estimates. Analysts expected Verizon to report $1.10 of earnings per share on $31.3 billion of revenue.
Going forward, Wall Street projects that the company will generate $4.53 of earnings per share for full-year 2018. At the current share price, that gives VZ stock a forward P/E multiple of 10.94 times, which happens to be significantly lower than the S&P 500 Index's average forward P/E of 17.02 times.
Therefore, whether you are looking at the past or the future, Verizon stock represents good value for the money.
VZ Stock: Expect a Dividend Increase in 2018
Other than being a value stock, Verizon Communications Inc. stands out as a top dividend play. The average S&P 500 company pays just 1.9% at the moment. Verizon stock, on the other hand, pays quarterly dividends of $0.59 per share, which comes out to an annual yield of 4.7%.
The payout has been growing, too. Verizon has raised its quarterly dividend rate every year for more than a decade. (Source: "Dividend History," Verizon Communications Inc., last accessed April 26, 2018.)
Based on what the company has been doing, it is set to continue its dividend increase track record. In 2017, Verizon generated adjusted earnings of $3.75 per share while declaring total dividends of $2.34 per share. That translated to a payout ratio of 62.3%, leaving a wide margin of safety.
Don't forget, Verizon runs a rock-solid business. It is the largest wireless carrier in the U.S. by the number of subscribers, and that number is still growing. In the first quarter of 2018, Verizon's retail postpaid connections had a net increase of 260,000.
Verizon's board of directors usually reviews its dividend policy in September. Given the company's growing business and conservative payout ratio, dividend investors of VZ stock will likely get another pay raise a few months from now.