Verizon Communications Inc. Earnings: Will VZ Stock Raise Its Dividend?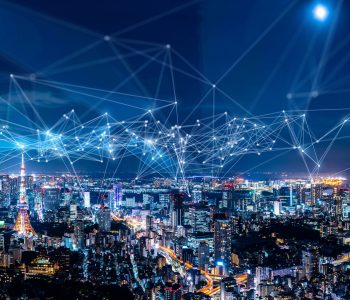 iStock.com/metamorworks
Verizon Stock Returning Cash to Investors
Compared to the solid gains in the overall market in recent months, things look rather uneventful at Verizon Communications Inc. (NYSE:VZ) stock. So far into 2019, Verizon stock is up just 1.2%. To put this in perspective, both the S&P 500 Index and the Dow Jones Industrial Average have surged more than 15% year-to-date.
But there is a good reason to check out this New York City-based telecommunications giant: it's earnings season. Having beaten analysts' earnings-per-share estimates in all four quarters of the past year, Verizon has a solid track record of outperforming Wall Street's expectations. If the company delivers one more earnings beat, it might be able to inject some more bullishness into VZ stock.
Meanwhile, Verizon is also due for a review of its dividend policy. And based on what the company has been doing, income investors of VZ stock might be able to get some good news soon.
Stats on Verizon Communications Inc.
First, since it's earnings season, let's take a look at what Wall Street analysts think about the company's operating performance.
For the second quarter of 2019, analysts expect Verizon Communications Inc. to generate $32.41 billion in revenue, which would be up 0.6% year-over-year. For the bottom line, they expect the company to earn a profit of $1.20 per share for the quarter, which would be the same as what it earned in the year-ago period. (Source: "Verizon Communications Inc. (VZ)," Yahoo! Finance, last accessed July 22, 2019.)
| | |
| --- | --- |
| Estimated Earnings Per Share | $1.20 |
| Change from Year-Ago Earnings Per Share | 0.0% |
| Estimated Revenue | $32.41 Billion |
| Change From Year-Ago Revenue | 0.6% |
| Earnings Beaten in Past Four Quarters | 4 |
Source: Ibid.
Now, a less-than-one-percent top-line increase and a flat bottom line wouldn't really stand out in today's market. And to be honest, I don't expect VZ stock to shoot through the roof anytime soon. What I do know, however, is that despite the lack of exciting growth rates expected in the reporting quarter, the company should have no problem returning an increasing amount of cash to investors on a regular basis.
You see, Verizon is one of the biggest wireless carriers in America. By the end of the first quarter of 2019, the company's wireless service segment had 117.9 million retail connections, including 113.4 million postpaid connections. (Source: "Fact Sheet," Verizon Communications Inc., last accessed July 22, 2019.)
The key to note here is that Verizon's massive business is recurring in nature (just look the size of its postpaid connections). So with money coming in on a regular basis, the company can pay a reliable dividend.
At the same time, the business is also quite durable. Sure, telecoms may not be known as recession-proof as, say, consumer staples. However, given how much people rely on their mobile devices these days, mobile phone bills will likely be the last ones they skip during the recession. As a result of this recession-proof business, Verizon can pay dividends through thick and thin.
Another thing to note is that telecom is a business with high barrier to entry. One of the reasons why Verizon has such a huge presence in the wireless carrier business is that the company has an expansive 4G LTE network that covers 98% of the American population. Moreover, other than delivering signals to people's cell phones, Verizon also provides Internet, TV, security, cloud, and "Internet of Things" services. These services are backed by huge infrastructure investments; to give you an idea, Verizon's networks spans six continents and consist of more than 800,000 route miles. In other words, if a new company wants to enter the telecom industry and challenge Verizon's market position, it would need an equally impressive network (which would be extremely expensive to build) and then convince hundreds of millions of consumers to switch—certainly not an easy task.
And even if the new company has the money, it's not easy to get the regulatory approval to build out that infrastructure network (imagine the protests from local residents when companies try to build new cell towers). As a result of that high barriers to entry, competition is limited in the telecom industry. Again, using the wireless carrier business as an example, we see that Verizon has just three main competitors in the U.S.: AT&T Inc. (NYSE:T), Sprint Corp (NYSE:S), and T-Mobile US Inc (NASDAQ:TMUS). Together, these four companies are responsible for serving well over 90% of all U.S. wireless subscribers.
With limited competition, Verizon has been making money hand over fist. Just take a look at the company's dividend history and you'll see what I mean.
Ten years ago, Verizon Communications Inc. had a quarterly dividend rate of $0.46 per share. Today, the amount stands at $0.6025 per share, representing a total increase of 31%. Moreover, the company has raised its payout every year since 2007. (Source: "Dividend History," Verizon Communications Inc., last accessed July 22, 2019.)
The best part is, while VZ stock doesn't seem to be a soaring ticker, it is well-positioned to continue its dividend hike streak. Last year, the company earned an adjusted profit of $4.71 per share while declaring total dividends of $2.385 per share. That resulted in a very conservative payout ratio of 50.6%. (Source: "Strong wireless customer growth and loyalty highlight Verizon's 4Q results," Verizon Communications Inc., January 29, 2019.)
Management also raised their guidance earlier this year. For full-year 2019, they expect Verizon to deliver low-single-digit percentage growth in adjusted earnings per share. So if things go as planned, the company would again leave a wide margin of safety in its dividend policy. (Source: "Verizon reports strong 1Q operational performance, while raising earnings guidance for full-year 2019," Verizon Communications Inc., April 23, 2019.)
Will Verizon Stock Increase Its Dividend in 2019?
Verizon Communications Inc. is scheduled to report second quarter 2019 results on Thursday, August 1 before market open. Meanwhile, the company has already paid four quarterly dividends of the same amount, meaning if it follows previous years' patterns, the company will conduct another review of the dividend policy; in the past, that review has usually happens in early September of each year. Given the company's rock-solid business and low payout ratio, I expect that in a few weeks' time, Verizon will announce its 13th consecutive annual dividend increase.