Verizon Communications Inc.: This Could Send VZ Stock Soaring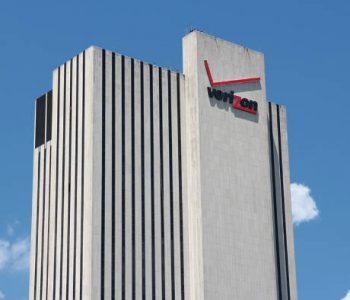 VZ Stock: A Great Dividend Play with Sound Growth Plans
In this ongoing market rally, it's tough to find entry points to buy some great stocks which reward their investors with higher dividend payouts quarter after quarter. I think a recent decline in Verizon Communications Inc. (NYSE:VZ) stock's value presents such a rare opportunity for investors to snap shares of this great dividend-paying company.
In the past three months, when the S&P 500 has gained over three percent, VZ stock has fallen more than seven percent, reducing its double-digit gains by over 16% so far this year. I believe Verizon stock is one of those companies which are getting punished for their aggressive growth plans and based on speculations that Verizon may find it difficult to fund this growth.
Verizon, which operates America's largest fourth-generation wireless network and all-fiber broadband infrastructure, has loaded its balance sheet with a lot of debt as it acquired companies to create a long-term growth platform in the fiercely competitive telecom market.
Verizon's two biggest deals so far this year have been the $4.8 billion purchase of  Yahoo! Inc.'s (NASDAQ:YHOO) web assets and its $2.4-billion acquisition of GPS vehicle-tracking company FleetMatics Group PLC (NYSE:FLTX).
Verizon Stock: High Debt Levels Making Investors Nervous
These acquisitions has been part of Verizon's Chief Executive Officer Lowell McAdam's plan to find new avenues of business in mobile advertising, streaming video, and the "Internet of Things" during a time when it's becoming difficult to make money by just selling data and voice packages. But some analysts believe that these acquisitions have grown the company's leverage to the point where Verizon may find it hard to increase dividends or buy back its shares.
If you analyze the Verizon balance sheets, you'll notice that it started leveraging its balance sheet back in 2013, when its long-term debt surged to $90.0 billion from $42.0 billion. But since reaching its peak in the last quarter of 2014, Verizon is working to reduce this debt load. And in the second-quarter of 2016, its long-term debt dropped to $93.0 billion. (Source: "Quarterly Earnings,"  Verizon Communications Inc., last accessed October 3, 2016.)
Another layer of uncertainty which has gripped investors in VZ stock in recent days is the disclosure by Yahoo that hackers had breached into its network in 2014, stealing the information of about 500 million of its subscribers, including e-mails, birthdates, and e-mails. Verizon's silence over this issue, in addition to the breach itself, have fueled speculations about whether Yahoo! deliberately hid this sensitive information from Verizon and whether this deal will go ahead after this confidence-shattering disclosure.
I believe these negative developments have sent the Verizon stock into an oversold territory. I don't think Verizon isn't going to abandon the Yahoo! deal, which is so crucial for its future growth plans to position the company in a highly competitive position as a top global mobile media company and help accelerate its revenue stream in digital advertising. Instead, it may try to squeeze better terms for VZ stock investors.
Final Word on VZ Stock
On the other hand, investors are overreacting to Verizon's ability to manage its debt profile. The company has a solid model to generate free cash flows and continue to pay dividends to its investors.
Early this month, Verizon announced a 2.2% increase in its quarterly dividend to $57.75 per outstanding share. On an annual basis, this increases Verizon's dividend by $0.05 to $2.31 per share, making it the 10th consecutive year where Verizon has approved a quarterly dividend increase. (Source: "For 10th consecutive year, Verizon increases quarterly dividend," Verizon Communications Inc., September 1, 2016).
With a dividend yield of 4.5%, I think VZ stock's recent declines provide a good opportunity for income investors to add to their position and benefit from this growth story when returns from other investments are so low thanks to the low-interest-rate environment.