Verizon Communications Inc.: A 5G Stock That Pays You Cash With Certainty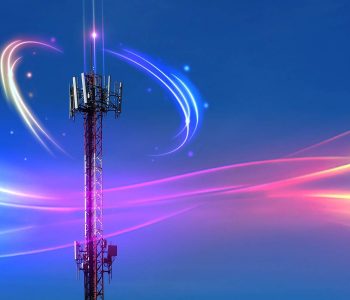 This Dividend Stock Could Be Special
If you are searching for the best 5G stocks in 2020, there are many names to choose from. But if you are also an income investor, one company stands out from the crowd: Verizon Communications Inc. (NYSE:VZ).
Let me explain.
Right now, Verizon is one of the biggest telecommunications companies in the United States. It already operates the largest 4G LTE network in America, reaching 98% of the country's population. (Source: "Fact Sheet," Verizon Communications Inc., last accessed January 17, 2020.)
It shouldn't come as a surprise that Verizon is one of the biggest wireless carriers in the U.S., with 114.5 million postpaid connections. Other than being a wireless carrier, Verizon also offers TV, Internet, security, cloud, and Internet of Things solutions.
The telecommunications industry has produced many solid dividend payers over the years, and Verizon stock happens to be one of them.
The company has increased its quarterly dividend rate every year for 13 consecutive years. And if you look further back, you'll see that Verizon—along with its predecessor—has paid steady or increasing dividends for over three decades. (Source: "Dividend History," Verizon Communications Inc., last accessed January 17, 2020.)
The telecom industry is known for having high barriers to entry. The capital that someone would need in order to start up a wireless carrier business is prohibitively high.
Even if you have the money, it's not easy to get the regulatory approval to build the infrastructure needed to provide the service.
As a result, the industry is basically an oligopoly—a market dominated by a small number of players, with each player making higher profits than what they would earn under a perfectly competitive environment.
Furthermore, the services that Verizon offers are quite important to modern-day society. Think about it: a lot of people today can't live without their smart phones.
That means, even if a recession arrives, cell phone bills will likely be among the last bills that people skip. As a result, Verizon can make money through thick and thin. The recession-proof nature also means the company is well positioned to keep delivering reliable dividends to its shareholders.
The company's latest dividend hike arrived last September, when Verizon's board of directors declared a quarterly cash dividend of $0.615 per share, a 2.1% increase from the prior payout.
At its current share price, VZ stock offers investors an annual dividend yield of 4.1%. To put that in perspective, the average dividend yield of all S&P 500 companies is just 1.8% at the moment. (Source: "S&P 500 Dividend Yield," Verizon Communications Inc., last accessed January 17, 2020.)
Is Business Growing at Verizon Communications Inc.?
A generous yield, along with a solid dividend growth history, certainly makes Verizon stock look appealing to income investors. But does the company have a growing business to back its dividend hikes?
The answer is "yes."
In the third quarter of 2019, Verizon generated $32.9 billion in total consolidated operating revenue. The amount represented a 0.9% increase year-over-year. (Source: "Verizon reports strong 3Q results propelled by wireless customer growth," Verizon Communications Inc., October 25, 2019.)
Excluding special items, the company's adjusted earnings came in at $1.25 per share, up 2.5% from the year-ago period.
Verizon is yet to report its fourth-quarter results, but management expects the company to have grown both its revenue and adjusted earnings per share by  a low-single-digit percentage in full-year 2019.
These numbers aren't bad by any means. But they still show that, since the company already has a deeply entrenched market position, the growth rate in its business doesn't seem that impressive.
And that's exactly where 5G could come to the rescue. Verizon launched a 5G ultra-wideband mobile network in April 2019 in Chicago and Minneapolis. The network was expected to reach more than 30 cities around the country by the end of the year. (Source: "When will 5G arrive?" Verizon Communications Inc., November 18, 2019.)
How did that plan go?
Well, with the launch of three more 5G networks on December 23—in Cleveland and Columbus, Ohio, and in Hampton Roads, Virginia—there are now 31 cities in the U.S. with Verizon 5G. (Source: "Verizon 5G Ultra Wideband service available in more cities," Verizon Communications Inc., December 23, 2019.)
So, the company has exceeded its own expectations.
Going forward, Verizon plans to launch 20 5G devices in 2020. And these devices may not be as expensive as some people had thought.
The head of "Verizon Consumer Group," Ronan Dunne, recently said that, in the second half of 2020, there will be 5G phones priced under $600.00. (Source: "Verizon to launch 20 5G devices on its network this year, a big increase from 2019," USA Today, January 10, 2020.)
With the 5G rollout, Verizon just might get the fuel that it needs to take its business to the next level.
Bottom Line on Verizon Communications Inc.
As it stands, Verizon already has what it takes to sustain its dividend payments.
Combining the 5G catalyst with the company's reliable dividend policy, VZ stock looks like a top pick for income investors in 2020 and beyond.