Vanguard Closes Dividend Fund to New Investors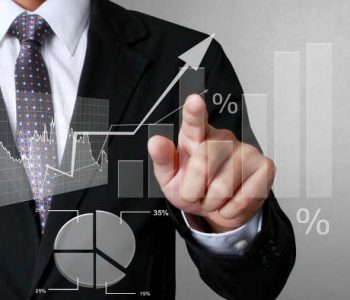 Dividend Growth Fund Swells to $30 billion
New York, NY — The Vanguard Group said on Thursday it is closing its $30.0-billion dividend growth fund to new investors as a protective measure.
"Vanguard is proactively taking steps to slow strong cash flows to help ensure that the advisor's ability to produce competitive long-term results for investors is not compromised," said Vanguard CEO Bill McNabb. "We have long been committed to protecting the interests of our funds' shareholders, and demonstrate this conviction by closing or restricting funds to stem further growth." (Source: "Vanguard Closes Dividend Growth Fund," PR Newswire, July 28, 2016.)
Investors have flocked into dividend funds and individual dividend-paying stocks as they try to generate steady income during a time of rock-bottom interest rates.
Over the past six months, the fund has received an additional $3.0 billion in net cash inflows and, over the past three years, the fund's assets have nearly doubled, Vanguard said.
A flood of cash into a fund can create problems for portfolio managers, as they may be tempted to take more risk to put the cash to work. If they just sit on the cash, their returns may suffer when compared to a full invested benchmark index.
Vanguard's fund has produced a total return of 9.13% for the 12-month period that ended June 30. That's better than the 8.48% advance on the NASDAQ U.S. Dividend Achievers Select Index. (Source: "Vanguard to close booming dividend growth fund to new investors," Reuters, July 28, 2016.)
Vanguard has a long history of acting preemptively to restrict cash inflows to maintain funds' assets at reasonable levels. In addition to the dividend growth fund, several other funds are closed or have restrictions. Vanguard capital opportunity fund, PRIMECAP fund, and PRIMECAP core fund are closed to new investor accounts, except for specified retail clients. Vanguard convertible securities fund and Vanguard Wellington fund continue to be closed to some new institutional accounts.
Vanguard offers investors a combination of low-cost, high-value index and active funds to help meet their needs.
Introduced in May 1992, the dividend growth fund is designed to provide investors with some income while offering exposure to dividend-focused companies across all industries. The fund focuses on high-quality companies that have both the ability and the commitment to grow their dividends. The fund is managed by Donald J. Kilbride, who is the senior managing director of Wellington Management Company LLP.