Vancouver Home Sales Plunge 94% in August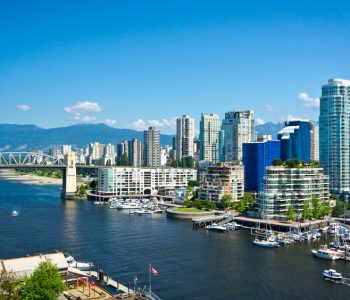 Only 3 Houses Sold in West Vancouver
In a sharp reversal from earlier trends, the Vancouver real estate market plummeted through the month of August. The Canadian city has been a hotspot for home prices in recent years, but it is finally showing some signs of weakness.
Even though August is typically a slow month for real estate transactions, a year-over-year comparison shows that home sales were down 94% in Vancouver's West End neighborhood. Last year, there were 52 homes sold in the front half of August; this year, there were only three sold. (Source: "DATA: Is the Metro Vancouver real estate market in free fall?" Global News, August 17, 2016.)
The drop-off is a continuation from earlier months. For instance, there were only 74 home sales in June, compared with 102 the year before, and in July, there were only 44, down from 80 the prior year. That means home sales were down 27.5% and 45%, respectively, in the two months before August.
Analysts and economists have been warning about Canada's housing bubble for several years now, citing elevated prices and low wage growth as a key concern. Their focus has centered on Vancouver and Toronto, two of Canada's biggest cities.
International institutions like the Organisation for Economic Co-operation and Development have supported these calls for a slowdown. (Source: "OECD warns of 'rapidly rising housing prices' in Canada as Scotia takes 'foot off the gas' on mortgage growth in hottest markets," Financial Post, June 1, 2016.)
"In relation to household incomes, both house prices and household debt are high," said a report from the OECD.
Moreover, there are enormous regional differences in Canada's housing market. Aside from Toronto and Vancouver, national housing prices fell 0.3% during 2015. Some analysts have heralded this number as a harbinger of doom.
The Vancouver market could have been adversely affected by a foreign buyer tax that was implemented on July 25 of this year. It has ignited a surge of anecdotal evidence about a crash in the housing market, especially since the boom was fueled by a ton of foreign money.
That being said, other observers claim the slowdown started before the foreign buyers' tax. That theory is corroborated by banks that have publicly scaled back their mortgage lending in Vancouver and Toronto.
"We're a little concerned about housing prices in the greater Vancouver area and Toronto," said Brian Porter, chief executive of the Bank of Nova Scotia. "We just took our foot off the gas the last couple quarters in terms of mortgage growth … in terms of Vancouver and Toronto."