Bullish, 11%-Yielding USA Compression Stock Up 30% Year-Over-Year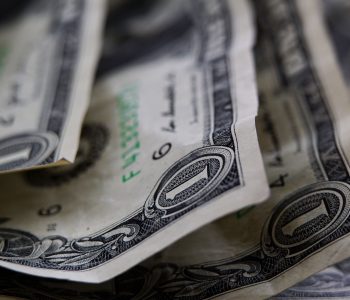 USAC Stock's Dividend Has Never Been Cut
Two of the biggest complaints you read about ultra-high-yield dividend stocks are that they're risky investments and their payouts aren't reliable. While this is certainly true of some dividend stocks, it's not true of all of them. That's why it's important to conduct a little due diligence.
If you do, you'll discover that USA Compression Partners LP (NYSE:USAC) is an excellent stock that pays reliable, safe, ultra-high-yield dividends. Not only has USA Compression stock been crushing the broader market, but it has paid dividends for the last 39 consecutive quarters and has never cut its distribution.
Since the company went public in 2013, it has returned $1.5 billion in cash to its unitholders. USAC stock currently pays a quarterly dividend of $0.525 per unit, for a yield of 11%.
USA Compression Partners LP provides compression services to oil and natural gas companies and independent gatherers, producers, processors, and transporters. The company is the third-largest provider of compression services in the U.S. Together with its subsidiaries, the company provides services under fixed-term contracts in various shale plays throughout the U.S., including Delaware Basin, Eagle Ford, Marcellus, Mississippi Lime, Permian Basin, and Utica. (Source: "Overview," USA Compression Partners LP, last accessed January 10, 2023.)
The recent high global demand for crude oil and natural gas has helped lift USA Compression stock's value. Trading near record levels, USAC stock is up by:
Six percent over the last month
14% over the last three months
21% over the last six months
30% year-over-year
USA Compression Partners LP's Q3 Net Income More Than Doubles
Thanks to a strengthening energy market and an increased demand for USA Compression Partners LP's services, the partnership continues to report superb quarterly financial results.
In the third quarter of 2022, the company's revenues climbed by 13.2% year-over-year to $179.6 million. Its net income jumped by 134% year-over-year to $9.6 million. (Source: "USA Compression Partners Reports Third-Quarter 2022 Results; Updates 2022 Outlook," USA Compression Partners LP, November 1, 2022.)
The partnership's adjusted earnings before interest, taxes, depreciation, and amortization (EBITDA) in the third quarter of 2022 were $109.2 million, compared to $99.6 million in the third quarter of 2021.
USA Compression Partners LP's 2022 third-quarter distributable cash flow went up by six percent year-over-year to $55.2 million. The company's distributable cash flow coverage in the third quarter of 2022 was 1.07 times, compared to 1.02 times in the third quarter of 2021.
In November 2022, USA Compression updated its full-year outlook, expecting to report net income in the range of $33.0 to $40.0 million, adjusted EBITDA in the range of $420.0 to $430.0 million, and distributable cash flow in the range of $215.0 to $225.0 million.
The Lowdown on USA Compression Stock
There's more to USA Compression Partners LP's success than high commodity prices. The company is also in the midst of increasing its fleet utilization to meet the increased demand for its products and services. This has resulted in increased contract prices, revenues, and adjusted EBITDA.
The outlook for USA Compression is bullish as its customers have been lengthening their contracts while the company has been maintaining capital discipline. This should improve the partnership's financial flexibility, allowing it to deploy its cash flows to fund additional capital investments, reduce its debt, and raise USAC stock's dividends.