USA Compression Partners LP: This 12.5% Yield Looks Solid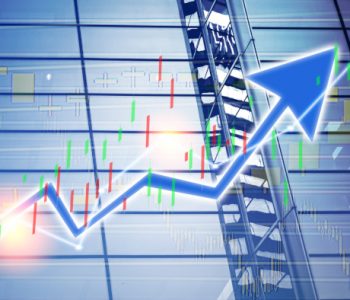 iStock.com/JoeyCheung
Earn a Double-Digit Yield From the Energy Sector
Over the past several years, energy stocks did not have the best reputation. The tumble in oil and gas prices led to a slew of headlines involving production cuts, layoffs, and dividend cuts.
Things have since improved, but with the commodity price downturn still in the rearview mirror, investors need to think twice before putting their hard-earned money in this volatile industry.
For yield-seeking investors, though, this beaten-down industry can offer some serious income opportunities. You just have to be extra careful not to get into a stock that can't afford its payout.
Today, I want to talk to you about a very generous dividend payer, USA Compression Partners LP (NYSE:USAC).
As the name suggests, USA Compression Partners is in the compression business. In order for natural gas to be transported through pipelines, it needs to be compressed. Right now, USA Compression Partners is one of the largest independent providers of compression services in the country. It has a broad customer base that includes producers, processors, gatherers, and transporters of natural gas and crude oil.
The most obvious reason to consider USA Compression Partners is its outsized distributions. With a quarterly payout of $0.525 per unit, USAC stock offers a staggering annual yield of 12.5%.
USAC Stock Delivers Rock-Solid Distributions
However, the yield itself isn't the most impressive part about this energy stock. What really makes USA Compression Partners stand out is the durability in its payout.
You see, the partnership completed its initial public offering (IPO) on January 15, 2013. Its first distribution, which was paid on May 15 of that year, was $0.348 per unit.
Now, we know that oil and gas prices crashed not long after USAC's IPO. What do you think happened to the partnership's distributions?
Well, as it turns out, USA Compression Partners' distributions to investors have only been increasing. From its first payment of $0.348 per unit to the current $0.525 per unit, USAC stock's payout has grown by 50.9%. (Source: "Distributions & Splits," USA Compression Partners LP, last accessed October 16, 2018.)
Facing strong commodity price headwinds, it was not unusual for energy companies to cut back their dividends during that period. By raising its payout through the downturn, USA Compression Partners has shown how durable its business model is.
In fact, the partnership was actually growing its business. In 2013, USAC generated $153.0 million in total revenue. By 2017, the amount had increased to $280.0 million. (Source: "2018 J.P. Morgan Energy Conference," USA Compression Partners LP, last accessed October 16, 2018.)
Looking a bit further back, and you'll see that over the past decade, USA Compression Partners' revenue had increased at a compound annual growth rate of 15%.
Is the Payout Safe?
Of course, because USAC is a master limited partnership (MLP), the key performance metric is distributable cash flow. By comparing this number to an MLP's actual distributions in a given reporting period, investors can see whether the partnership generated enough cash to cover its payout.
According to USAC's most recent earnings report, the partnership generated $51.4 million of distributable cash flow. Its actual distributions, on the other hand, totaled $47.2 million. That comes out to a distribution coverage ratio of 1.09 times, which leaves a margin of safety. (Source: "USA Compression Partners, LP Reports Second Quarter 2018 Results," USA Compression Partners LP, August 7, 2018.)
Notably, on April 2, USA Compression Partners completed its acquisition of the CDM compression business from Energy Transfer Partners LP (NYSE:ETP). The transaction is expected to be both financially and operationally accretive, with full integration completing by the end of the year. In particular, management expects the deal to improve the partnership's distribution coverage and further diversify its customer base.
Thanks to this acquisition, USA Compression Partners LP has issued quite a cheerful outlook. For full-year 2018, management expects the partnership to generate adjusted earnings before interest, tax, depreciation, and amortization (EBITDA) of $310.0 million to $330.0 million. This would represent a huge increase from its adjusted EBITDA of $155.7 million from 2017.
The partnership's distributable cash flow guidance for 2018 is between $170.0 million and $190.0 million. Again, this would mark a substantial improvement from the $118.3 million earned in the prior year.
If you are looking for a reliable yield of over 10% from the energy sector, few companies can do a better job than USA Compression Partners LP.