Why Is Silver Wheaton Corp. (SLW) Stock Getting Hammered Today?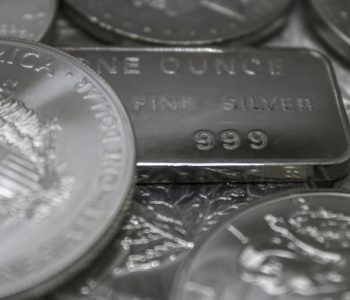 Silver Wheaton Stock Tumbles in Extended Trading
Mining company Silver Wheaton Corp. (NYSE:SLW) stock seemed to be stabilizing since its massive downfall this summer. But on Friday, December 9, Silver Wheaton stock tumbled nearly two percent in after-hours trading. And that's after a 2.47% drop in the regular trading session. Let's take a look at why.
The mining company did not release any reports and there were no major analyst downgrades. On Friday, the only thing that seemed to be dragging down Silver Wheaton stock was the price of the grey metal.
Silver price had a rally this week, but the gains were softened on Friday, with the spot price of silver dropping 1.06% to $16.815 per ounce. This could be due to traders becoming increasingly certain that the U.S. Federal Reserve would raise benchmark interest rates at its meeting next week.
Notably, gold prices also fell on Friday. The spot of price of gold tumbled nearly one percent to $1,161 an ounce.
Of course, this is not the first time for Silver Wheaton stock to be impacted by the price of silver. For instance, the silver spot price has fallen more than 18% since this August. During this period, SLW stock fell a more dramatic 35%.
Other than the price of the grey metal, the company's latest earnings report also weighed in on SLW stock. In the third quarter of 2016, the mining company generated $233.0 million in revenue, falling short of Wall Street's expectation of $261.88 million. Earnings came in at $0.19 per share, missing analysts' estimates of $0.21 per share. (Source: "Silver Wheaton Reports Record Quarterly Gold Production of Over 100,000 Ounces Resulting in Strong Operating Cash Flow and 20% Increase in Declared Dividend," Silver Wheaton Corp., November 9, 2016.)
Still, Silver Wheaton's gold production reached a record 109,200 ounces in the third quarter. The company has also raised its fourth-quarter dividend by 20% to $0.06 per share. At today's price, Silver Wheaton stock has an annual dividend yield of 1.29%.