PVH Corp: Will This Keep PVH Stock Investors Up at Night?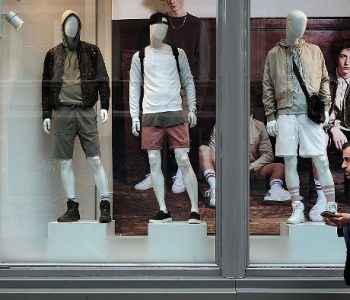 Photo: Spencer Platt / Staff / Getty Images
PVH Stock Reports Third-Quarter Earnings
PVH Corp (NYSE:PVH) stock slipped more than two percent in after-hours trading on Wednesday. However, it recouped those losses very quickly. By 7:45 p.m., PVH stock was actually up by 0.01%. This is thanks to the company reporting earnings.
The Phillips-Van Heusen Corporation, commonly referred to as PVH Corp, is an American clothing company. It owns brands such as Tommy Hilfiger, Calvin Klein, IZOD, and Arrow.
In the third quarter of 2016, PVH generated $2.24 billion of revenue, up 3.7% year-over-year and beating Wall Street's expectation of $2.23 billion. (Source: "PVH Corp. Reports 2016 Third Quarter Results," PVH Corp, November 30, 2016.)
Earnings per share (EPS) came in at $1.56, which looked disappointing compared to the company's guidance of $2.30 to $2.35. However, note that the results included a $77.0-million non-cash loss related to the deconsolidation of a Mexican subsidiary. Excluding one-time items, PVH stock's adjusted EPS was $2.60, exceeding the company's guidance and beating analysts' estimates of $2.40.
"We are very pleased with our strong performance in the third quarter, which exceeded our guidance on a non-GAAP basis despite the volatile macroeconomic environment," said Emanuel Chirico, chairman and chief executive officer of PVH. "We continue to over deliver against our 2016 plan, driven in large part by strong momentum across our Calvin Klein and Tommy Hilfiger International businesses." (Source: Ibid.)
For the quarter, revenue from PVH's Calvin Klein business grew nine percent year-over-year to $891.0 million. The company's Tommy Hilfiger business improved as well, with revenue coming in at $927.0 million, up four percent from the year-ago period.
However, the company's guidance was less impressive. Revenue in the fourth quarter is projected to decline by one percent, while analysts expected revenue to be flat for the period.
PVH expects adjusted EPS to be in the range of $1.13 to $1.18 for the current quarter, below analysts' estimate of $1.28. In the fourth quarter of last year, the company generated $1.52 of adjusted EPS.
After the earnings release, PVH stock tumbled more than two percent before it started to recover. While the market doesn't seem to know what to make of this earnings report, keep in mind that PVH stock has climbed quite a bit in recent months. Year-to-date, the stock is up 45%.