NKE Stock: What to Expect from Nike Inc's Earnings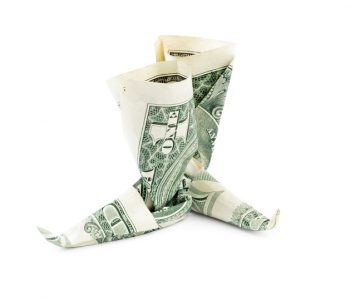 Nike Stock Earnings Preview
2016 has been a great year for the U.S. stock market, with solid gains in all three major indices. But for Nike Inc (NYSE:NKE) stock, it was a different story. Year-to-date, Nike stock is down 18.6%. Now the company is reporting earnings. Will it give a much-needed boost to Nike stock? Let's take a look.
With the lackluster performance of Nike stock lately, expectations are not that high. For the second quarter of the company's fiscal 2017, Wall Street expects Nike to generate $0.43 of earnings per share (EPS), which would represent a 4.4% decline from the $0.45 per share earned in the year-ago period. Still, the top line is expected to improve. On average, analysts expect Nike's revenue to grow 5.3% year-over-year to $8.09 billion. (Source: "NIKE, Inc. (NKE)," Yahoo! Finance, last accessed December 19, 2016.)
Stats on Nike Inc
| | |
| --- | --- |
| Analyst EPS Estimate | $0.43 |
| Change From Year-Ago EPS | -4.4% |
| Revenue Estimate | $8.09 billion |
| Change From Year-Ago Revenue | 5.3% |
| Earnings Beats in Past 4 Quarters | 4 |
Chart courtesy of Yahoo! Finance
Note that despite NKE stock's downturn, the company has been topping Wall Street's earnings expectations. In the past four quarters, Nike has beat analysts' EPS estimates every single time.
Other than top- and bottom-line numbers, Nike stock investors will also pay close attention to the company's futures orders. Futures orders represent the amount of goods that Nike has committed to deliver to retailers in the next six months. According to its last earnings report, worldwide futures orders for Nike brand athletic footwear and apparel scheduled for delivery from September 2016 through January 2017 totaled $12.3 billion, five percent higher than the orders reported for the same period last year. (Source: "Nike, Inc. Reports Fiscal 2017 First Quarter Results," Nike Inc, September 27, 2016.)
At the same time, investors would want to know what Nike plans to do with increasing pressures from competitors Adidas AG and Under Armour Inc (NYSE:UA). In particular, Under Armour has been expanding its presence in the sportswear industry. Its financials have also been growing at an impressive pace, with net revenues up 22% year-over-year and net income up 28% year-over-year in the third quarter. (Source: "Under Armour Reports Third Quarter Net Revenues Growth of 22%; Reiterates Full Year Net Revenues Outlook of $4.925 Billion," Under Armour Inc, October 25, 2016.)
If Nike's management can provide some details on how the company plans to fend off its rivals, it might be able to cheer up Nike stock investors.
Nike stock is scheduled to release its earnings report after the closing bell on Tuesday. Management will host a conference call starting at 5:00 p.m. Eastern Standard Time to review the results.