Fed Minutes Show More Interest Rate Hikes Coming This Year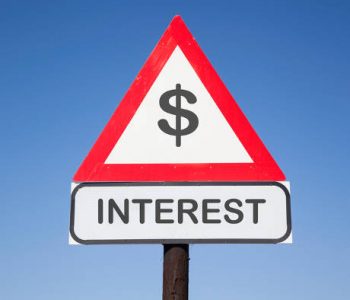 More Interest Rate Hikes in 2017?
Last month, the U.S. Federal Reserve raised its benchmark interest rates for the first and only time in 2016. Now, with the minutes of their December meeting released, investors can get a better idea of what happened during that meeting and what could come in 2017.
The first thing to note is that it was a unanimous vote by the Federal Open Market Committee (FOMC) to raise the federal funds rate by a quarter of a percentage point to a range of 0.50% to 0.75%. The minutes said that the rate hike, "was viewed as appropriate in light of the considerable progress that had been made toward the Committee's objective of maximum employment and, in view of the rise in inflation since earlier in the year, the Committee's confidence that inflation would rise to 2 percent in the medium term." (Source: "Minutes of the Federal Open Market Committee," Board of Governors of the Federal Reserve System, January 4, 2017)
Members of the FOMC believed that even with the interest rate increase, "the stance of the monetary policy remained accommodative."
Going forward, the Fed has become more optimistic about economic growth. At the December meeting, they expected that GDP growth could reach 2.1% in 2017, compared to their estimate of two percent in the September meeting.
Recent economic indicators have been pointing to a strengthening U.S. economy, especially in the labor market. In light of that, "many participants judged that the risk of sizable undershooting of the longer-run normal unemployment rate had increased somewhat and that the Committee might need to raise the federal funds rate more quickly than currently anticipated to limit the degree of undershooting and stem a potential buildup of inflationary pressures." (Source: Ibid.)
Fed officials now expect as many as three interest rate increases in 2017. In the September meeting, they were anticipating two rate hikes.
According to data from CME Group, markets now see a two-percent probability of a rate hike at the Fed's February 1 meeting. For the FOMC meeting on March 15, markets see a 23.7% chance of an interest rate increase. (Source: "Countdown to the FOMC," CME Group, last accessed January 4, 2016.)