Why Universal Health Services, Inc. (NYSE:UHS) Stock Is Going Nuts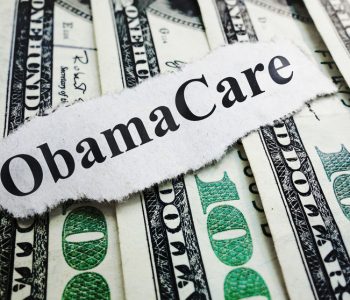 UHS Stock Plunged 13.3% on Trump Win
Some of the major indices on the U.S. stock market are back into the green on Wednesday afternoon, but there are still companies yet to recover their losses. One of them is Universal Health Services, Inc. (NYSE:UHS).
UHS stock opened 13.3% lower on Wednesday morning. And while it has climbed back quite a bit, the stock was still down 6.5% at on Wednesday afternoon. The reason for UHS stock's downfall is obvious: the surprise victory of Donald Trump in the U.S. presidential election.
Universal Health Services is a healthcare management company. It owns and operates acute care hospitals, behavioral health centers, surgical hospitals, ambulatory surgery centers, and radiation oncology centers.
One of the promises made by the president-elect was to repeal and replace the Affordable Care Act, also known as "Obamacare." Under this act, hospitals saw sizable patient volume growth and fewer unpaid bills. Now things could start to change.
Universal Health Services stock is not the only hospital stock having a hard time on Wednesday. HCA Holdings Inc (NYSE:HCA) dropped 11.74%, Tenet Healthcare Corp (NYSE:THC) tanked 23.29%, and Community Health Systems (NYSE:CYH) was down 20.88%.
In light of the new situation, analysts are reevaluating hospital companies. Ann Hynes from Mizuho Securities Co., Ltd. downgraded UHS stock from "buy" to "neutral," with a price target of $133.00.
"We are downgrading our ACA vulnerable stocks (UHS, AMSG and MD) to Buy from Neutral given President-elect Trump's pledge to repeal and replace Obamacare," she said. "Even though it is yet seen if he will be able to claw back an entitlement as big as Obamacare, the fear itself will weigh on valuations and, as a result, we no believe these stocks can outperform until we receive clarity on his true intentions." (Source: "Mizuho Securities Downgrades Universal Health Services (UHS) to Neutral Following Trump Win," StreetInsider.com, November 9, 2016.)
Jefferies Group LLC (NYSE:JEF) analyst Brian Tanquilut had a similar opinion. He wrote, "The possible elimination of health insurance exchanges, premium subsidies and change in the Medicaid system to block grants will likely result in a reversal of recent gains in the area of uninsured reduction, resulting in higher bad debt rates for these group of providers." (Source: "Republican Sweep Poised to Agitate ACA-Vulnerable Health Care Services Stocks," TheStreet, November 9, 2016.)