Uniti Stock: A Wonderful Business with a 13.1% Dividend Yield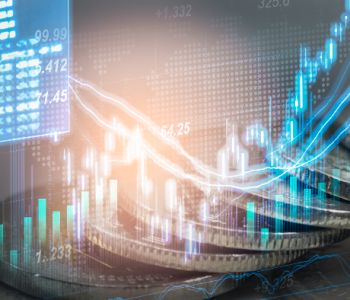 iStock.com/phongphan5922
1 High-Yield Stock Worth Notice
Ask any income investor what kind of yield they want to achieve in their portfolio and the answer will likely be "the higher, the better." However, the blunt reality is that in today's market, high-yield stocks are not exactly the safest bets. It's not uncommon for an investor to get into a high-yield stock, only to find the company announcing a dividend cut a few months later.
And that's exactly what makes today's top dividend stock special. The company not only offers a dividend yield higher than 99% of stocks trading in the current market, but also has a rock-solid business to back its payout.
I'm talking about Uniti Group Inc (NASDAQ:UNIT), a real estate investment trust (REIT) headquartered in Little Rock, Arkansas.
Also Read:
The Warren Buffett Guide to Investing in Dividend Stocks
REITs are old news, but Uniti Group is not your average REIT. The company does not own any shopping centers or apartment buildings. Instead, it focuses on a very specific type of asset: communications infrastructure.
If you are reading this article, chances are you are using the convenience provided by some sort of communications infrastructure, such as optical fiber and wireless towers. Telecommunications companies, such as your wireless carrier, may have some of these assets, but they are not the only owners. Uniti Group, for instance, also has a large portfolio of communications infrastructure.
The company has three business units: Uniti Fiber, Uniti Tower, and Uniti Leasing. Uniti Fiber has 1.3 million strand miles of fiber, Uniti Tower owns 683 wireless towers, and Uniti Leasing has another 3.5 million strand miles of fiber. The company also has more than 1,000 communications-related properties, including central office locations, rooftops, and land suitable for wireless tower construction, located across the U.S. and Latin America.
Owning communications infrastructure is not really an exciting business, but it is a recurring one. As of September 30, 2017, Uniti Towers had $84.0 million in revenue under contract, with an average remaining contract length of 7.2 years. At Uniti Leasing, the company had a whopping $8.5 billion in revenue under contract. The average remaining contract life for the segment was 12.5 years. (Source: "UBS 45th Annual Global Media and Communications Conference," Uniti Group Inc, last accessed December 27, 2017.)
With a business backed by long-term contracts, Uniti Group can afford to have a generous dividend policy. The company currently pays quarterly dividends of $0.60 per share or $2.40 annually. Trading at $18.35 apiece, Uniti stock has an annual dividend yield of 13.1%.
Obviously, when you encounter a yield higher than the vast majority of stocks in today's market, you will likely wonder whether the payout is safe. On that front, note that while Uniti does not have the same reputation as the "dividend aristocrats," the company does generate enough cash to cover its dividends.
In the first nine months of 2017, Uniti Group generated adjusted funds from operations (AFFO) of $1.87 per share. For the same period, it declared total dividends of $1.80 per share. (Source: "Uniti Group Inc. Reports Third Quarter 2017 Results," Uniti Group Inc, November 2, 2017.)
Favorable Industry Dynamics
Going forward, the company is about to capitalize on a major growth driver: the rapid expansion in wireless data.
Over the past several years, mobile Internet usage has exploded. And things like mobile video, the "Internet of Things," and autonomous vehicles will only keep the trend continuing. In North America, mobile Internet traffic is expected to increase at a compound annual growth rate of 40% from 2016 to 2020. (Source: Uniti Group Inc, last accessed December 27, 2017, op cit.)
At the same time, in order for smart devices and autonomous vehicles to function properly, they will demand ultra- low latency and uninterrupted coverage, meaning wireless carriers will need to substantially densify their networks. One of the things that's going to play a critical role in future wireless networks is fiber infrastructure, which is exactly what Uniti Group offers.
Of course, wireless carriers can also meet that demand by densifying their own existing fiber networks, but doing so is costly and time-consuming. That's many wireless carriers, including Verizon Communications Inc (NYSE:VZ), AT&T Inc (NYSE:T), T-Mobile US Inc (NASDAQ:TMUS), and Sprint Corp (NYSE:S), have already started leasing Uniti Group's wireless towers and fiber networks.
As a REIT, Uniti Group's financials depend on how well it can lease out its communications infrastructure. Right now, the business is already backed by long-term contracts. With an increasing demand for wireless data, the company's assets will only become more critical to wireless carriers. This could provide a solid boost to Uniti Group's business down the road.
Final Thoughts on Uniti Stock
In a market where most companies yield less than five percent, Uniti Group's double-digit payout makes it stand out. Combining with a growing business and solid financials, Uniti Group is a top high-yield stock for income investors to consider.