Uniti Group Inc: This 11.5% Yield Is No Joke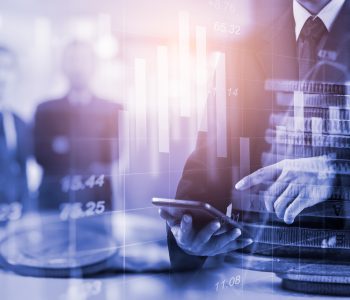 iStock.com/GreenApple78
Earn a Double-Digit Yield From UNIT Stock
There is no other way to put it: The U.S. stock market seems to be losing its momentum. Year-to-date, the market has been trading mostly sideways, with the S&P 500 index returning a measly two percent.
But income investors should not worry. Despite the ongoing tug of war between the bears and the bulls, there is a surefire way for you to get paid—through dividends. And today, I'm going to show you one of the most generous dividend payers in the current stock market: Uniti Group Inc (NASDAQ:UNIT).
Headquartered in Little Rock, Arkansas, Uniti Group is a real estate investment trust (REIT). While most REITs tend to own office buildings, shopping centers, and apartment complexes, Uniti Group focuses on the acquisition and construction of mission-critical communications infrastructure.
Right now, the company has three main operating segments: "Uniti Fiber," "Uniti Leasing," and "Uniti Towers." Its communication infrastructure asset portfolio consists of approximately five million strand miles of fiber, around 700 wireless towers, and other communications real estate located across the U.S. and Latin America.
Despite not owning conventional real estate assets, the company makes money just like other REITs. Uniti Group Inc leases out the infrastructure assets to companies in the telecommunications industry. In return, it can collect a steady stream of rental income.
And since the company chooses to be regulated as a REIT, it must distribute at least 90% of its profits to shareholders in the form of dividends.
Uniti Group Inc Pays Generous Dividends
With a quarterly dividend rate of $0.60 per share, Uniti Group offers investors an annual yield of 11.5% at its current price.
Of course, in an era when a five-percent payout is considered generous, a double-digit yield could simply be a sign of trouble. Therefore, it's important to check whether the company can make enough money to cover its payout.
Because Uniti Group is a REIT, the performance metric we focus on will be its funds from operations (FFO).
Excluding non-recurring items, Uniti Group generated adjusted FFO of $424.8 million, or $2.51 per diluted common share in 2017. The amount was more than enough to meet its annual dividend obligation of $2.40 per share for the year. (Source: "Uniti Group Inc. Reports Fourth Quarter and Full Year 2017 Results," Uniti Group Inc, March 1, 2018.)
In the first quarter of 2018, things were equally solid. For the quarter, Uniti Group's adjusted FFO came in at $108.7 million, or $0.62 per diluted share. Again, this provided more than enough coverage of the company's quarterly dividend payment of $0.60 per share. (Source: "Uniti Group Inc. Reports First Quarter 2018 Results," Uniti Group Inc, May 10, 2018.)
Of course, risk-averse income investors would probably want to see a higher FFO coverage ratio for a wider margin of safety. However, note that the company does have a durable business model in place.
A Stable Business
You see, because communications infrastructure assets are very expensive to build, and that construction can take a long time, telecom companies may choose to lease rather than build. And when they lease from REITs like Uniti Group, they don't just sign a one-year contract.
For instance, at Uniti Leasing—the company's largest segment by revenues under contract—the average remaining contract length stood at 12.1 years at the end of March. (Source: "NAREIT's 2018 REITWeek Investor Conference," Uniti Group Inc, June 5, 2018.)
At Uniti Fiber and Uniti Towers, the average remaining contract lengths were 4.7 years and 6.3 years, respectively.
If you have been a landlord yourself, you would know that it is difficult enough to find tenants who are willing to sign one-year lease agreements. With a portfolio of mission-critical infrastructure assets mostly under multi-year lease contracts, Uniti Group is well positioned to generate stable cash flows.
And if a company can earn a stable cash flow, it should also be able to keep making dividend payments. Indeed, since Uniti Group Inc went public in 2015, the company has never cut back its payout.
Bottom line: You can find companies with safer dividends than Uniti Group. But with a staggering 11.5% yield, the sheer size of UNIT stock's payout might be worth the risk.