UnitedHealth Group Inc: Here's Why UNH Stock Is Going Crazy Today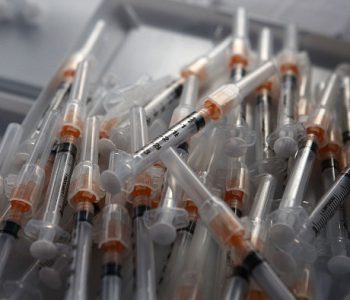 Photo: Justin Sullivan / Staff / Getty Images
UnitedHealth Stock Up in After-Hours Trading
UnitedHealth Group Inc (NYSE:UNH) stock already had a solid bull run in the past 12 months. Now UNH stock is climbing again. Let's take a look at why.
UnitedHealth Group is hosting its annual investor conference on Tuesday, November 29. But, before the event, the company issued its guidance in a press release on Monday afternoon. And, based on UNH stock's action in after-hours trading, investors are quite impressed.
UnitedHealth expects to generate more than $184.0 billion of revenue for 2016, with adjusted net earnings of around $8.00 per share. This was roughly in line with Wall Street's expectations. (Source: "UnitedHealth Group to Discuss 2017 Financial Outlook at Investor Conference," BusinessWire, November 28, 2016.)
What came as a nice surprise was the company's guidance for next year. In 2017, UNH expects to generate between $197.0 billion and $199.0 billion in revenue, which is above analysts' estimate of $196.6 billion. Guidance for the bottom line was even more cheerful, as the company now expects adjusted earnings to be in the range of $9.30 and $9.60 per share, well above Wall Street's estimate of $9.14 per share.
After the news release, UNH stock climbed 2.23% to $155.50 in after-hours trading on Monday.
The updated financial outlook is the latest sign of strength for the Minnetonka, Minnesota-based healthcare company. UNH reported third-quarter earnings last month, with revenue climbing 12% year-over-year to $46.3 billion. The bottom line improved as well. For the quarter, UNH's adjusted earnings grew 23% year-over-year to $2.17 per share. (Source: "UnitedHealth Group Reports Third Quarter Results," UnitedHealth Group Inc, October 18, 2016.)
"Our growth indicators are positive as we conclude 2016, and we expect to be well positioned in 2017 to better serve consumers and deliver more value to the health system overall," said Stephen J. Hemsley, chief executive officer of UnitedHealth Group in a statement last month.
UnitedHealth stock has surged 15.9% since its third-quarter earnings release. Year-to-date, UNH stock is up 32.2%.