Why United States Steel Corporation Might Be Solid for Dividend Investors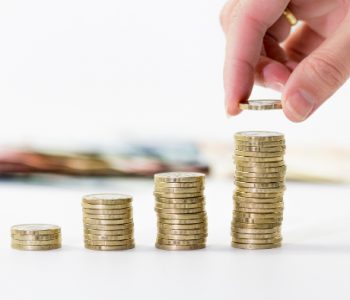 It doesn't get much more volatile than United States Steel Corporation (NYSE:X). With a beta of 3.75, few investments can deliver the stress-inducing highs and lows quite like X stock.
Just this past week, for example, X stock investors experienced a five-percent drop on Wednesday, an 11% pop on Thursday, and are now witnessing a four-percent Friday pullback. Anyone need an antacid?
Now, I'd usually turn our income-oriented readers away from such volatility. But given U.S. Steel's resurgence of late, as well as the fact that the stock pays a dividend, it might make sense to have a peek at what's going on.
So what gives?
Soft Quarter
Well, the recent roller-coaster ride all started with U.S. Steel's Q4 results, released late on Tuesday.
The company posted a loss of $105.0 million as revenue increased 3.1% year-over-year to $2.65 billion. Weighing heavily on the results was a decline in the company's key Flat-Roll segment, which continued to see a decrease in prices, fewer shipments, and a spike in outage spending. The company's European and Tubular segments also declined on largely the same issues.
The market wasn't happy on Wednesday, but management remained optimistic.
In fact, the company issued 2017 upside guidance of roughly $1.3 billion in earnings before interest, taxes, depreciation, and amortization (EBITDA), with the Flat-Rolled, European, and Tubular segments all expected to be higher than in 2016.
"Despite lower average realized prices and shipments in 2016, our results are better as we continued to improve our product mix and cost structure," said Chief Executive Officer Mario Longhi. "Our focus on cash, including better working capital management and opportunistic capital markets transactions, resulted in an improved debt maturity profile and stronger cash and liquidity." (Source: "United States Steel Corporation Reports Improved 2016 Results With Increased Operating Cash Flow And Stronger Cash And Liquidity," United States Steel Corporation, February 3, 2017.)
Quick Recovery
Management's optimism prompted Merrill Lynch to upgrade X stock to "Buy" from "Neutral" on Thursday, which fueled the quick 11% bounce. Merrill also planted a price target of $40.00 on X stock, representing a juicy upside of about 30% from where it closed on Wednesday.
Specifically, U.S. Steel's full-year EBITDA forecast clocked in at $200.0 million more than what Merrill Lynch was expecting. Furthermore, the wealth management group feels that its view of rising selling prices for steel, easing cost pressures, and greater volume bodes particularly well for U.S. Steel.
But of course, in typical X stock fashion, the rally didn't last that long. U.S. Steel is down about four percent at the time of this writing on Friday, as traders take some of Thursday's gains off the table. Talk about a crazy week.
The Bottom Line on X Stock
U.S. Steel still isn't suitable for conservative income investors. The company's exposure to highly volatile steel prices and input costs aren't exactly conducive for consistent cash flows. Furthermore, the company's highly leveraged balance sheet–debt load of $3.0 billion versus cash of just $1.52 billion–is specifically what risk-averse investors should stay away from.
However, for dividend seekers who don't mind taking on some risk for the chance at higher long-term gains, X stock might be ideal. The outlook for steel prices has certainly improved, and with the company generating about $727.0 million in operating cash flow in 2016, its liquidity position is also strengthening. Given 2016 dividends consisted of just $29.0 million, there might even be room for prolonged payout hikes.
As long as your stomach can take handle it, United States Steel Corporation might be a solid opportunity.