United Parcel Service, Inc.: An Overlooked Dividend Growth Opportunity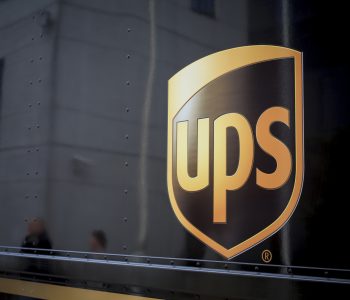 iStock.com/100pk
A Top Dividend Growth Stock You Likely Haven't Considered
Despite playing a critical role in the modern-day economy, global shipping giant United Parcel Service, Inc. (NYSE:UPS) doesn't seem to get that much attention from the investing community.
The reason is simple: the company has been around for over 100 years, and because its business is already established, UPS stock probably won't shoot through the roof anytime soon.
Still, there is one thing that makes UPS stock stand out: dividend growth.
On February 15, the board of directors of United Parcel Service, Inc. declared a quarterly dividend rate of $0.96 per share, representing a 5.5% increase from the previous payout. The raised dividend will be paid on March 12 to shareholders of record as of February 26. (Source: "UPS Board Increases Quarterly Dividend," United Parcel Service, Inc., February 15, 2019.)
With UPS stock trading at $110.69 per share at the time of writing, the dividend hike boosted its yield to 3.5%.
While you can find plenty of stocks with bigger yields than this, keep in mind that the average dividend yield of all S&P 500 companies is just 1.93% at the moment. (Source: "S&P 500 Dividend Yield," Multpl.com, last accessed February 20, 2019.)
Also worth noting is that UPS has a very impressive track record of raising the payout. Over the past 10 years, the company's quarterly dividend rate went from $0.45 per share to $0.96 per share, translating to a total increase of 104%. (Source: "Dividend History," United Parcel Service, Inc., last accessed February 20, 2019.)
Of course, past performance does not guarantee future results. But if an investor purchases UPS stock today, I'm pretty sure that they'll collect a much higher yield on cost in the future than what the current numbers suggest.
UPS Stock: More Dividend Hikes Likely on the Way
In 2018, United Parcel Service generated total revenue of $71.9 billion, marking a 7.9% increase year-over-year. Adjusted earnings came in at $7.24 per diluted share, up 20.5% from the $6.01 per share earned in 2017. (Source: "UPS Achieves EPS Target on Strong Revenue Yields," United Parcel Service, Inc., January 31, 2019.)
Note that the company's adjusted earnings easily covered its total dividend of $3.64 per share declared and paid in 2018.
Since dividends are paid in cash, it's also important to check out the company cash flow profile.
On that front, things look equally solid. In 2018, United Parcel Service generated adjusted free cash flow of $6.1 billion. Its dividend payments, on the other hand, totaled $3.2 billion for the year. That translated to a free cash flow payout ratio of 52.5%, which not only leaves a wide margin of safety, but also gives management plenty of room for future dividend increases.
And the best could be yet to come. Management expects UPS to earn an adjusted profit of $7.45 to $7.75 per share in full-year 2019. That would represent another improvement from the $7.24 per share earned in 2018.
Bottom Line on United Parcel Service, Inc.
At the end of the day, keep in mind that if a company has been raising its dividends consistently—like what UPS has done—then it would want to keep that track record alive. After all, if a company suddenly stops that streak of consecutive dividend hikes, management would have some serious explaining to do.
United Parcel Service, Inc. has the ability to keep dishing out generous dividends. It is the largest shipping company in the world, delivering billions of packages to customers in more than 220 countries and territories every year. The company's massive global distribution network and established relationships with businesses and consumers provide it with a durable competitive advantage.
In other words, it's not easy for someone to just break into the industry and compete with UPS.
And thanks to limited competition, UPS can earn oversized profits year after year.
And since the company's business is growing and its payout ratio remains low, investors can look forward to bigger dividend checks from UPS stock in the years ahead.