United Bancorp, Inc. (NASDAQ:UBCP) Hikes Dividends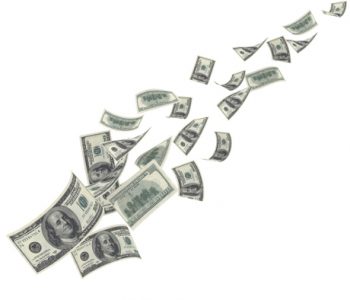 Increases Quarterly Dividend Rate to $0.11 Per Share
Some small banks can pay big dividends. United Bancorp, Inc. (NASDAQ:UBCP) is the latest example.
On, August 18, United Bancorp announced that its board of directors has approved a quarterly cash dividend of $0.11 per share; this represents a 10% increase from its current quarterly payout of $0.10 per share. The dividend will be payable on September 20 of this year. (Source: "United Bancorp, Inc. Increases Quarterly Cash Dividend Payment by 10.0% to $0.11 per Common Share Producing a Forward Yield of 4.40%," United Bancorp Inc, August 18, 2016.)
United Bancorp operates as the bank holding company for The Citizens Savings Bank. The company has 18 banking offices serving the Ohio counties of Athens and Fairfield through its Community Bank Division and the counties of Belmont, Carroll, Harrison, Jefferson, and Tuscarawas through its Citizens Bank Division. By the end of June 2016, the bank had total assets of approximately $420.1 million.
With this increase, United Bancorp has an annual dividend yield of 4.42%. UBCP shares are up 0.81% on Thursday morning.
The dividend hike is the latest sign of strength for the Martins Ferry, Ohio-based company. United Bancorp reported its second-quarter results last month and the company generated $0.18 of earnings per diluted share, a 13% improvement from the $0.16 per share earned in the year-ago period. (Source: "United Bancorp, Inc. Reports a 17% Increase in Diluted Earnings per Share, a Forward Dividend Yield of 4.09% and an 8.6% Increase in Net Interest Income for the Six Months Ended June 30, 2016," United Bancorp Inc, July 27, 2016.)
United Bancorp has been firing on all cylinders in the first half of 2016. Gross loans totaled $348.8 million at the end of June, up 11.83% from a year ago. Net interest margin widened to a level of 3.87%, compared to 3.75% in the first half of 2015.
The company has been focusing on attracting lower-cost funding accounts. Lower-cost funding, which includes demand and savings deposits, increased by $12.7 million year-over-year and accounted for 83.68% of total deposits as of June 30, 2016, compared to 80.65% of total deposits a year ago.
Looking ahead, United Bancorp has a plan called "Mission 2020." The company plans to grow its assets to a level of $1.0 billion or greater by the end of 2020.