UNIT Stock: Should Investors Consider This 13.87% Dividend Yield?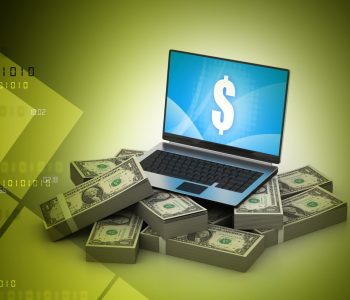 brijith vijayan/iStockPhoto
1 High-Yield Stock for Income Investors
It's a good thing that investors are not chasing the highest-yielding stocks, because, quite often, a high dividend yield turns out to be a sign of trouble. But that doesn't mean you should ignore high-yield stocks altogether. This 13.87% yielder, for instance, deserves some serious attention from income investors.
I'm looking at Uniti Group Inc (NASDAQ:UNIT), a Little Rock, Arkansas-based company that focuses on the acquisition and construction of communications infrastructure.
Owning cell phone towers and fiber optic networks may not seem like an exciting business, but these types of infrastructure are critical to the modern day society. Think about it: many people today cannot live or work without their smartphones and laptops. And, in order for these devices to be connected to the network and perform their functions, they need communications infrastructure.
Right now, Uniti Group's portfolio consists of 651 wireless towers, 4.8-million strand miles of fiber, and more than 1,200 communications-related properties. They are located across the U.S. and Latin America. (Source: "Capital for a networked nation," Uniti Group Inc, last accessed October 26, 2017.)
Other than being mission-critical, Uniti Group's assets are capable of generating stable cash flows. For instance, Uniti Fiber has approximately 1.2 billion in revenues under contract, with an average remaining contract length of 4.5 years. At Uniti Towers, the average remaining contract life is eight years. (Source: "25th Annual Deutsche Bank Leveraged Finance Conference," Uniti Group Inc, last accessed October 26, 2017.)
And here's the best part: while the company seems to be in the communications industry, it is structured as a real estate investment trust. This means Uniti Group is required by law to distribute at least 90% of its annual profits to investors in the form of dividends.
With a stable business model and mandatory distribution requirements, Uniti Group dishes out oversized dividends. It currently pays $0.60 per share on a quarterly basis, giving UNIT stock an annual dividend yield of 13.87%.
In today's market, high-yield stocks are not known to have the brightest growth prospects. But, for Uniti Group, there is actually a major catalyst going forward.
You see, the demand for wireless data has been rapidly growing. And that growth is expected to accelerate due to the upcoming of Internet of Things (IoT), autonomous vehicles, and smart cities. In North America, mobile Internet traffic is expected to increase at a compound annual growth rate of 40% between 2016 and 2020. (Source: Ibid.)
Because of the expansion in wireless data, carriers have been working hard to densify their networks. But that might not be enough to meet the demand. Communications infrastructure is extremely expensive to build, and proposals to build cell towers are often met with strong protest from local residents. As a result, carriers have to lease communications infrastructure from companies like Uniti Group.
In fact, Uniti Group already has AT&T Inc. (NYSE:T), Verizon Communications Inc. (NYSE:VZ), Sprint Corp (NYSE:S), and T-Mobile US Inc (NASDAQ:TMUS)—the four biggest wireless carriers in the U.S.—as its tenants. The company's infrastructure assets are also leased to government agencies, cable operators, and wireline carriers.
With mission-critical assets, a stable business, and a jaw-dropping yield, Uniti Group is a name worth considering for yield-seeking investors.