UNIT Stock: 1 Overlooked High Dividend Stock Yielding 12.7%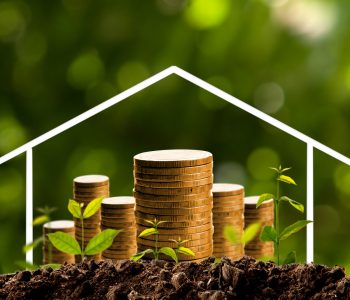 iStock.com/maxsattana
Earn a Double-Digit Yield from This Hidden Dividend Gem
Today we will focus on a 12.7% yielder that most people have never heard of.
The company is deeply entrenched in an industry that has high barriers to entry. Moreover, it is structured in a way that requires the company to pay out most of its profits to shareholders in the form of dividends.
I'm looking at Uniti Group Inc (NASDAQ:UNIT), a real estate investment trust (REIT) headquartered in Little Rock, Arkansas.
Let me guess: you are likely wondering how real estate can be an industry with high barriers to entry. After all, don't REITs just buy properties and rent them out?
Well, as it turns out, UNIT stock is not your average REIT. The company does not own residential, retail, or industrial properties. Instead, it focuses on something much more mission-critical: communications infrastructure.
A Unique Investment Opportunity
The company operates through three segments: "Uniti Fiber," "Uniti Towers," and "Uniti Leasing." By the end of the second quarter of 2017, Uniti owned 4.8-million fiber strand miles and 631 cell towers. The company also owns more than 1,000 communications-related properties across the U.S. and Latin America.
We know that the telecom industry has high barriers to entry. One of those barriers is the prohibitively expensive cost required to build telecom infrastructure. Moreover, even if you have the money, getting the necessary regulatory approvals is not easy. Some of the recent proposals to build new cell towers were met with strong protests from the locals. In other words, Uniti Group owns some very valuable communications infrastructure.
But owning them is not enough. For the company to be a top dividend stock, it also needs to monetize its assets. On that front, however, there has been good news.
Since Uniti Group's founding in 2014, the company has used its communications infrastructure assets to build a cash cow business. The infrastructure has been leased to companies in the telecom industry, especially to wireless carriers. In fact, payments from wireless carriers represent more than 60% of Uniti Group's annualized revenue. (Source: "Cowen and Company 3rd Annual Communications Infrastructure Summit," Uniti Group Inc, last accessed August 18, 2017.)
For a real estate investment trust, it would be great to have high-quality tenants. While UNIT stock is not a conventional REIT, its assets are leased to some high-quality companies. These include not only telecom giants such as AT&T Inc. (NYSE:T) and Verizon Communications Inc. (NYSE:VZ), but also Internet companies like Alphabet Inc (NASDAQ:GOOG) and Amazon.com, Inc. (NASDAQ:AMZN).
Other than having high-quality tenants, this high-dividend stock's business is also backed by long-term contracts. Due to the nature of the telecom business, companies usually lease Uniti Group's assets through five-, 10-, and sometimes 20-year contracts. High-quality tenants and long-term leases add stability to the company's cash flow.
Generous Dividends
Because the company is structured as a REIT, it is required to distribute at least 90% of its profits to shareholders every year in the form of dividends. Right now, Uniti stock pays quarterly dividends of $0.60 per share, translating to an annual dividend yield of 12.7%.
In a market where it's hard to find a solid company yielding more than five percent, this high-dividend stock deserves the attention of income investors.
Also Read:
REIT ETF List: Earn Regular Income from These Real Estate ETFs
10 Best Real Estate Stocks to Own in 2017